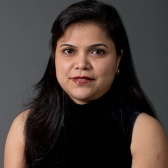 Primary Care Doctor, Family Practitioner
15 years of experience
Accepting new patients
Brought to you by
Patient Reviews
Overall Rating:

Total Ratings

39

Total Reviews

13
Ratings

| | |
| --- | --- |
| 5 stars | |
| 4 stars | |
| 3 stars | |
| 2 stars | |
| 1 star | |

| | |
| --- | --- |
| Ease of Appointment: | |
| Promptness: | |
| Courteous Staff: | |
| Accurate Diagnosis: | |

| | |
| --- | --- |
| Bedside Manner: | |
| Spends Time with Me: | |
| Follows Up After Visit: | |
| Average Wait: | 38 minutes |

| | |
| --- | --- |
| Ease of Appointment: | |
| Promptness: | |
| Courteous Staff: | |
| Accurate Diagnosis: | |

| | |
| --- | --- |
| Bedside Manner: | |
| Spends Time with Me: | |
| Follows Up After Visit: | |
| Average Wait: | 38 minutes |
Write a Review
Great doc! Helped me in avoiding huge bills from the ortho !
This doctor is somewhat rude. She asks to many personal questions that are not related to any medical need to know basis. She kept commenting on my appearance suggesting I should wear contacts instead of glasses for superficial purposes. I was asked if I wanted to receive two Vaccinations, I turned down both requests to receive the vaccinations. I recently received my insurance statement and she charged my insurance for BOTH vaccinations which I did NOT receive. MAKE SURE YOU CHECK YOUR INSURANCE CLAIMS because I am sure I am not the only one this was done to. I had to make a complaint to my insurance company.
by Bechir on
Dec 23rd, 2014
Front desk they have attitude she need to work with them special the Spanish one she have a big mouth and always argue with u thanks for understanding
I went to this dr. because my insurance gave her name. She had poor bedside manners. Treated me as though i am a drug seeker. I will not go back to her. Please stay away from this incompetent doctor
by khaled benyounes on
Oct 8th, 2014
great doctor, very caring, listens to you and take time to explain her diagnostic and her prescription medecine
by Julie on
Sep 20th, 2014
Very incompetent doctor. Did not do a good exam. Will not return
I went in for my office visit. My appointmen was at 9 AM and the doctor walked in at 9.30 am. I was told that she did not even come in the clinic until that time. If she is coming in late why bother to make an appointment viist at 9 AM. No apology when she came in late, poor bedside manners. I am not going back.
by Angela on
Jul 24th, 2014
She helped during my difficult time. She paid attention to my needs and provided excellent care!!
Not happy with my diagnosis and treatment. Will definitely not see her again.
Awsome,Pleasure getting seen
never had such a bad experienced doctor. I am pretty disappointing with her
by Anonymous on
Jun 22nd, 2011
on doctorsdig.com
Saw her at the new clinic and have followed her from the other rockville cpc office At cpc , patients were not given enough time/attention / rushed ov ...
by Tom Dooley on
Jan 15th, 2009
She is a great doc!!