Rate Now
Share Your Experience
Have you seen Dr. Saraju Dalsania?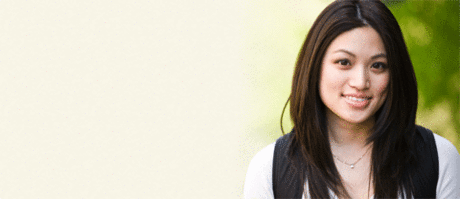 Birth Control
Get the facts about birth control so you can decide which type is right for you.
Quality Rating
Highly Satisfied
18 Ratings with 5 Comments
1.0 Rating
May 2nd, 2016
Sergio does not keep previous blood work test results to discuss during routine, yearly visits in my experience. He saw me without yearly test results, which makes at least one review someone wrote on him somewhat questionable. Apart from this, I have found him to be inept in an area he claims expertise - dermatology. Orange rinds are not a source of vitamin K (a claim he made). He has surrounded himself with people who are argumentative or lacking in other ways - from front desk staff to back room nurse (only one is decent in each category in terms of people skills). The PA prescribed a less powerful prescription strength of pain med than all previous medical professionals for the kidney stone I recently passed (made no dent in the severe pain anyone who has experienced one knows well). And, to top it all off, the front desk person had the gall to say to me over the phone after I'd passed the stone: "Well, that's not what the report says." I reported the story to Sergio concerning front desk staff denying I'd passed a stone (which is kept for follow up analysis). Never heard back (apart from annoying calls to schedule yearly appointment)! No apology or acknowledgment of error means no continuous improvement. Finally, in defense of women's rights, no back room nurse should ever corner a "patient" in the examination room after accepting a woman's decision not to submit to certain parts of a physical. It is a woman's right (as it is any patient's right - as a paying customer - to get the treatment she decides is right for her). My wife clearly stated in the hallway that if they did not want to give her service, she'd gladly leave. It's an ambush to agree in the hallway, then lead a person into the exam room in order to corner her there, only to badger her in a small room. My wife reports having to physically distance herself by backing toward the exam table on the opposite side of the small room where the blood pressure machine was located to try keep the nurse away from her, a nurse who seemed to think she had the right - both verbally and physically - to invade my wife's personal space. That's not professional behavior. The miracle is my wife's blood pressure was normal after such an encounter. It was taken by the only decent one - as reported earlier. Sergio was also told that story and had nothing to say about it either. Again, no apology means no continuous improvement.
1.0 Rating
March 2nd, 2016
Well, that's not what the report says.
During a conversation with Sergio after insisting on an appointment (office personnel tried to put off until Monday even though my husband was in pain), Sergio said preliminary results showed no stone. He even dismissed it and questioned when his last prostate exam was (it was at his annual physical that had just taken place with Sergio - and it was fine). The very next day, after my husband passed the stone, the rude receptionist called to say: "Dr. Dalsania is happy to report that the report showed no stone." My husband corrected her (and Sergio). Her reply: "Well, that's not what the report says." This is the second mistake Sergio has made, as previously he missed a suspicious spot on his face that later required biopsy, again causing us to wait a long (in this case holiday) weekend for results that could have been delivered promptly. This speaks to his skills as a dermatologist. Sergio is aware/no apology/no improvement.
5.0 Rating
May 5th, 2011
Best Doctor I have EVER had - Highly Recommend Him
I've been going to Dr. Dalsania for more than 10 years. I'm 57, so had lots of doctors over my life. I was talking to another doctor, a specialist, and asked him to recommend an internal medicine doctor I could try out (my old internist was retiring). That doctor told me Dr. Dalsania had been in the community for about a year, and he said something I will never forget! The specialist said, "I think very highly of Dr. Dalsania. I consider him to be a Doctor's Doctor." I can think of no higher compliment! I've found that Dr. Dalsania spends as much time with me as is needed ... be it 5 minutes or 30 minutes. He has NEVER rushed me. I also like that he computerizes records and can pull up on the screen and show me graphs on all my tests and history over time, blood test, pressure, weight, all is there to easily see how my current numbers compare with my numbers for past 10 yeas. Wonderful staff, great doctor. Cannot recommend him highly enough!
5.0 Rating
January 20th, 2011
Finally, I have found a GREAT doctor
I am in my fifties and have been seeing a family doctor for all my life. My son's in-laws kept raving about their Internist and have been trying to convince me to go see their doc for a few years now. I finally decided it was time. In all my years and experiences with many physicians I have never had an experience like this. My appointment was towards the late afternoon and Dr. Dalsania walked into the room with as much energy as he probably had that morning with his first appointment.l He llet me do all the talking and he listened very attentively. He explained my diabetes to me like no other MD could ever do. I feel assured that under his care I am going to get my diabetes under control. I am going to see a diabetic educator in his office. He never seemed rushed and I actually got the feeling that I was his only patient for that day. I am glad I switched doctors.
5.0 Rating
July 31st, 2009
5.0 Rating
October 12th, 2016
1.0 Rating
April 25th, 2016
5.0 Rating
January 16th, 2015
5.0 Rating
July 3rd, 2014
Nearby Doctors

Dr. Saraju Dalsania is similar to the following 3 Doctors near Statesboro, GA.

Dr. Harsh Bhushan

Hematology and Oncology, Internal Medicine, Medical Oncology, Hematology

Statesboro, GA 0.01 mi