Rate Now
Share Your Experience
Have you seen Dr. Satish Sharma?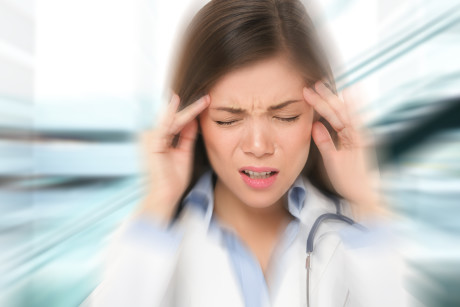 Migraine
Get the facts about migraine headaches, including the different types of migraine and migraine triggers.
52 Ratings with 26 Comments
1.0 Rating
March 12th, 2017
Without compassion, doesn't know patients, lack of communication
5.0 Rating
March 4th, 2017
Dr Satish Sharma pain management
4.0 Rating
December 8th, 2016
I don't always receive a warm hello there from most of the from desk. That being said, the only one that goes out of her way to help the patient's is Angie. She's just through hoops to help with any question, something comes up and I can't make my appt. she'll squeeze me in anywhere she can. She makes you feel special.
4.0 Rating
July 16th, 2016
Dr. Sharma did a procedure on me called Nerve Block. He has taken 100% of my pain and dropped it to 50% and still healing. I have told my cousins about this procedure and they are looking into it for them. Thank you Dr. Sharma. you have made a huge difference in my life style. Can now pick up my 15 month old grand daughter and hold her. What a difference it is.
2.0 Rating
December 2nd, 2015
4.0 Rating
September 22nd, 2015
1.0 Rating
June 26th, 2015
No bed side manners, treats women with no respect and that includes his staff.
2.0 Rating
June 15th, 2015
I was very sick with a fever. I called as the after care sheet said to do and was told that no doctor by that name was at this facility. Obviously, they were mistaken but even with three messages I did not get a phone call back. When I finally was able to speak to someone they said they never received a message. I also had zero success getting a procedure that my surgeon required and I was told he would perform. I am looking for a new doctor.
1.0 Rating
January 9th, 2015
Worst Dr Ever!!!!
5.0 Rating
November 20th, 2014
Healer Hit's A Bulls Eye!
Dr. Satish K. Sharma, M.D., can help you but you need to help him so he can help you. Especially on your first visit and on your follow-ups be clear, concise and specific. Keep a journal specific to your treatment re: pain (morning, noon and in the p.m.) compare your levels of pain after you have had a treatment. Be specific and concise. For me my afternoon pain was much less but my morning pain upon waking was worse. Dr. Sharma needs specifics details to ascertain if he's hitting the right nerve when he does a Cervical Epidural Injection. Normally when I had a procedure I would get three individual injections however, I was now having less pain in the afternoons and only the mornings remained a problem. This information helped Dr. Sharma and on my last visit 9/23/14 he gave me only one epidural injection not three. This one shot hit the bulls eye and I knew it immediately. No pain in the mornings. I keep waiting for the pain to return to no avail. Also, I no longer take Lyrica but every morning and afternoon I take the topical pain reliever which keeps the problem nerve relaxed and pain free. I'm taking time to write this in the hope that it may help even one person to not give up hope and to help Dr. Sharma to help you. I'm gratful and honored to be a patient of Dr. Sharma every day is a blessing and a joy to live pain free. I wrote a previous review a year ago I'm just adding this addendum.
1.0 Rating
September 29th, 2014
Worst experience this year.
Needs to be investigated for impersonating a health "care" provider. This guy has a hostile office environment, & thanks to two other opinions/diagnosis, im so thankful I followed my instinct before any MRI's or procedure$ were done. One of the worst doctors office experiences of my life, he needs to retire or go back to where its acceptable to treat women like 2nd class citizens. Thanks for the referral, primary care doc, I'm assuming she goes elsewhere for care.
5.0 Rating
April 13th, 2014
I went to Dr. Sharma because my last Pain Mngt. Dr. stopped all Meds therapy. First thing he had me do was to get an MRI. No other pain Mngt. Dr. even bothered to have me get an MRI. Well the MRI showed where all my trouble was. He told me I had to have back surgery within 3 months and if I put it off I could end up in a wheelchair. I thought to myself that was a bit harsh. But his frank and honest assessment spurred my wife to find a surgeon.The surgeon gave me the exact same diagnosis and 2 months later I had my back surgery. If it wasn't for Dr. Sharma and his honesty I may not be walking at all today. I would recommend (and have done so) to anyone who is looking for a Pain Mngt. Doctor who actually cares about the patient.
Nearby Doctors

Dr. Satish Sharma is similar to the following 3 Doctors near Henderson, NV.