Rate Now
Share Your Experience
Have you seen Dr. Saumitra Banerjee?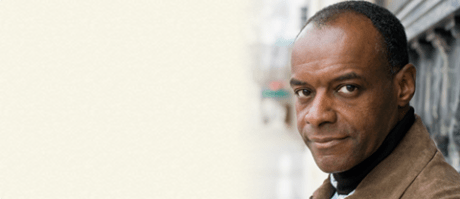 Colonoscopy
Get the facts about colonoscopy, including how and why it's done and doctors who perform the procedure.
21 Ratings with 5 Comments
1.0 Rating
August 14th, 2016
Not transparent..when things go wrong
I had a laproscpic colon resection 7 years ago because of acute diveerticulitus. I regret choosing him as my surgeon. Its funny if after the surgery if everything works fine and there was not a perferated bowel its considered a sucess. I suffered a massive rupture of my abdominal wall..ie diastasis bulging out my stomach 8 inches from where it used to be.. The doctor called it a hiatal hernia which was basically a lie to keep me confused i guess.. i had several adhesions , a staph infection and a cdiff infection. Dr Bannerjee turned me into a freakshow..I lost my job and insurance after the surgery and it completely destroyed my self esteem and image..I spent 7 years in darkness because of him and his lies..His main objective was to keep me quiet for 3 years after the surgery so i wouldnt sue him. I had to take care of several family members in hospice care during this time. Ive gotten myself into strength and physical therapy to get me off the matt and several surgeons are debating how to best improve my situation but i will never be the same..Dr Bannerjee never once talked about this happening..He failed his hippocratic oath to do no harm. He failed me completely in my eyes.
1.0 Rating
August 5th, 2015
Awful experience
This doctor took 1 hour to see me for our first visit and seemed only interested in talking and not listening or answering questions. It took 4 calls from me and 2 weeks for him to contact me about test results. Then he mocked me and belittled me . I told him I would appreciate him listening to me as I had questions. He had no further plan or help to offer me. And a month after I received certified letter from him telling me he is terminating our professional relationship due to not being able to maintain a respectful professional relationship! Like I was going to ever go back to him anyways! If you want someone to listen to you and collaborate with you and other medicall providers and treat you with respect Dr. BANERJEE is NOT for you.
2.3 Rating
January 31st, 2015
Dr. Banerjee is the best at what he does..I had series of 3 surgeries total colectomy to j pouch. ..then he was there to oversee..or perform..my partial hysterectomy and remove scar tissue...obviously I trust him with my life! You rock Dr. Banerjee! No one wants to be so sick..no one wants surgery but felt comfortable with how things went.
3.7 Rating
March 23rd, 2012
I had a partial colon resection surgery. Fuctionally the surgery was a sucess but I have to say the aesthetics of my stomach has changed greatly. The scar tissue now bulges out my whole abdomen a solid 3 and a half inches from where it used to be. I required followup hernia surgery a year later. My surgery had complications and i dealt with them..My main qualm with Dr. Banerjee is that he was not totally transparent with the post surgical side effects. When i asked him point blank if this was a typical result from such surgury.he was in my opinion, evasive..but i realize it was a surgery i had to have..maybe i didnt ask the right questions but the end result is a hard bulging belly that becomes almost pointed when i lean back. I never was told if there was a problem during surgery. It is an experience i would prefer to forget though i learned alot from it.But i can recomend Dr, Banerjee;s group but im not so sure on the doctor himself.This is my opinion
5.0 Rating
December 22nd, 2011
CtWatchdog review
5.0 Rating
November 1st, 2016
5.0 Rating
July 15th, 2016
1.0 Rating
December 13th, 2015
5.0 Rating
October 15th, 2015
5.0 Rating
July 27th, 2015
4.0 Rating
July 14th, 2015
Nearby Doctors

Dr. Saumitra Banerjee is similar to the following 3 Doctors near Bloomfield, CT.