Rate Now
Share Your Experience
Have you seen Dr. Scott Wilson?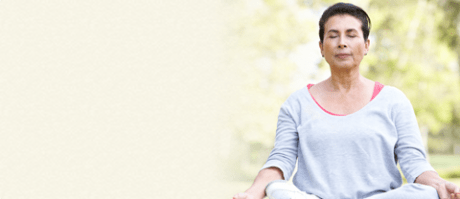 COPD
Get the facts about chronic obstructive pulmonary disease (COPD), including symptoms and complications.
90 Ratings with 26 Comments
1.0 Rating
July 5th, 2016
This is NO "Doctor"
My husband is the patient. He "inherited" Dr. Wilson from his prior doctor who retired. Early on he actually saw Dr. Wilson at his appointments and felt he had developed a good rapport with his new doctor. But after a few years this 'practice' grew into a business where he no longer sees patients but has many nurse practitioners (NPs) who handle his patients. The office insists on seeing my husband every 3 months for check ups and blood work. This is when he requests prescription refills. There is rarely a follow up to any of the irregularities in test results or health concerns. I see and hear my husband's frustration. I try to keep his prescriptions filled however this always involves follow up phone calls to the office - sometime as many as 4 or 5. Sometimes he runs out of his medications. And then the 3 month visit comes again, and its the same thing again. And again. And to make the whole experience yet even more impersonal, the NPs have secretaries who will return their phone calls. So we don't deal with the Doctor, or the NP but their secretaries. As we read all the other negative experiences left her by other patients we wonder if the Doctor reads these reviews. And if he does, what does he think about them? We would like to ask him to stop being "THE MAN" and start being more of "THE DOCTOR". We would ask that he consider the patients who chose him and put their trust in him for their care. We ask that he again start treating his "Practice" more like a Practice putting patients first where they should be and less like a Buisness where patients are simply a number, or dollar, or just a bother.
1.0 Rating
March 10th, 2016
After being a patient for a period of years, I have only seen Dr Wilson once for a brief ten minutes. I have only been seen by nurse practitioners, and truthfully, this is not what I want from a doctor. We pay high health care coverage rates, and I expect to see a physician. I understand that a nurse practitioner is helpful in an office, but I want to be seen by a doctor.
1.0 Rating
January 20th, 2016
1.0 Rating
September 12th, 2015
Find Another Practice
1.0 Rating
July 15th, 2015
New Patient
I am a new Patient. I thought I was seeing a Dr but had a PA, I thought I would give them a try. first visit went fine. I have sever pain and numbness in my left leg...no calls, no follow up report on an MRI and I have called, only get a voicemail and no return calls. ?????????????I am not sure how I am feeling about my experience
1.0 Rating
April 28th, 2015
The Absolute Worst
1.0 Rating
April 24th, 2015
Doctor ??? what doctor You will never see Dr. Wilson
I have been with Dr. Wilson for approximately 18 months. I have seen him ONCE for about 2 minutes. He had 4-5 PA that do all the work for him. The PA are very friendly and nice but are not doctors. There knowledge falls short. As for the office staff, they are RUDE and it is like a circus in the front office. STAY AWAY
1.0 Rating
April 9th, 2015
4.0 Rating
March 9th, 2015
Long time patient
I have been a patient of Dr. Wilson for a number of years now. Yes, the practice has grown and yes, he does rely on the PA's, however, they are very friendly and knowledgeable. I have never had a problem getting my prescriptions filled and there is hardly any wait time. I will agree that there does seem to be a high turn over with the PA's and it is rare that I see Dr. Wilson, but I am fine with who I meet! They have all been caring and polite. The office staff are very good and are willing to help any way they can.
2.3 Rating
February 8th, 2015
run don't walk to another MD
2.3 Rating
December 1st, 2014
unprofessional
Dr. Wilson has gotten too big over the years, his office seems to grow with each passing month. This is not bad, if he were on top of the problems. Start with seeing the Dr., you would be one of the lucky ones if you actually saw him. He has 3 or 4 PA's, who from my perspective are air heads, anytime you ask them something they have to go talk with someone or look it up. They are great for sending you for this and that test and never getting back to you with results. The office staff are RUDE and most of the time give you the feeling that you are there bothering them. The office manager, is great at appeasing you, with promises of checking or taking care of the problem that you have brought to her attention, but as soon as you walk out of that office your problem has been forgotten or just ignored. Dr. W. is a good doctor, too bad he has gotten so big that he has forgotten that he is there to care for the patient and not to look for the BIG bottom line. It was a great office, staffed with a doctor and staff who were caring ---- not so anymore.
Nearby Doctors

Dr. Scott Wilson is similar to the following 3 Doctors near Cumberland, RI.