Rate Now
Share Your Experience
Have you seen Dr. Scott Druckman?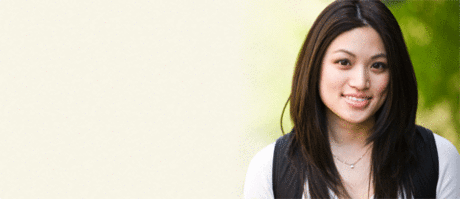 Birth Control
Get the facts about birth control so you can decide which type is right for you.
Quality Rating
Highly Satisfied
35 Ratings with 12 Comments
4.0 Rating
October 13th, 2016
Mixed opinion
My first visit is a mixed review. The technician that gave me the EKG had to fix the leads in the middle of the test. Then the test showed abnormal results. Now I have to visit a cardiologist for further testing. Also, I was left in the interior waiting room for over 15 minutes after the exam waiting for a P-13 shot. No one ever came to administer the shot so I went to the desk to inform them. No one really knew what to do, so I just left and did not get the recommended Pneumonia shot. Other than that, Dr. Druckman was thorough and efficeint with the exam. I will continue to use his practice.
5.0 Rating
April 24th, 2015
3.7 Rating
October 21st, 2014
Changing times
Great Md! Great office staff! But ever since the office went corporate with Meridian health system, its almost impossible to call the office and speak with someone. Hold time on phone was 10 mins or more on multiple occasions. Office staff appears more stressed. Wait time in office 30 min or more. Sign of the changing times.
5.0 Rating
February 20th, 2014
5.0 Rating
March 26th, 2013
Best Dr, Ever
I would and have told everyone about what a great and wonderful Dr. he is, so thoughtful, caring , helping and truly interested in how you feel and how to make you feel better. We had never felt as at home in any other Dr.'s office.. He actually listens to you and then explains everything to make it easier for you to understand. Makes no difference how much time is needed. I would never want to go to any other Dr. He is the Best. And the entire staff that works there is also wonderful and goes above and beyond what they have to to make you relaxed and glad you are there.
5.0 Rating
August 17th, 2012
The Best
My husband and I over the years have gone to many Dr.s none have been as smart, kind, thoughtful, as Dr. Druckman, he listens and helps in all your needs and is always there for you. He is a truly caring Dr. for everything that could be wrong with you, he listens and then acts on what he feels is best for you. What could be better?
5.0 Rating
April 4th, 2011
Mrs. donna albanese
Dr. Druckman was one of our family's doctors here in South Jersey. He was and i'm sure always will be one of the best doctors ever.He is compasionate, caring, knowledgable and if he's not sure he goes above and beyond to find out!he has a great sense of humor as well. We miss him a great deal.
5.0 Rating
June 16th, 2010
Dr. Druckman
5.0 Rating
June 1st, 2010
5.0 Rating
May 23rd, 2010
5.0 Rating
January 23rd, 2010
Nice place, great doctor.
5.0 Rating
July 7th, 2009
The Perfect Example of What A Dr Should Be
He is the first doctor who truly spent time to get to know my history and me. I have never spent less than 45 minutes speaking with him during a visit. I have never felt rushed or like was just another number of the day. He has the ability to make you feel as though you are the only person he is seeing that day. He doesn't just throw perscriptions at you and send you on your way...he works hard to make sure all the pieces of the puzzle (you and your health issues) fit together the way they should.I have referred him to over 15 people. Everyone I referred, who has had an appointment with him, have switched over to him as their primary care physician and they have called to thank me for the referral.