Rate Now
Share Your Experience
Have you seen Dr. Scott Forman?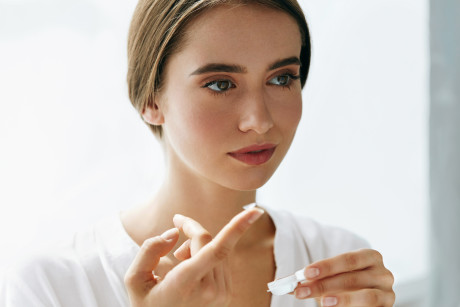 Contact Lens Care
A complete overview of what you need to know about your contact lenses.
Quality Rating
Highly Satisfied
32 Ratings with 13 Comments
5.0 Rating
June 27th, 2017
Fanatastic doctor
2.3 Rating
January 7th, 2015
Dr. Forman's staff hands down is the the rudest staff I have ever encountered. I called them on several occasions and each time they were ruder than the last. To top it off they never sent their findings to my neurologist as agreed upon and they never mailed me the paperwork needed for insurance reimbursement. When I called to inquire about it weeks later- they were rude yet again , and had some lame excuse about not having the fax number to my neurologist or my mailing address. All that t information is provided right on the initial visit paperwork I filled out and gave to them . So basically they lied to me. I wonder if Dr. Forman is aware of how rude the staff is to their patients?
5.0 Rating
October 12th, 2013
Professional and personable. My highest recommendatio.
Dr. Forman is that rare breed of physician who combines superb training, years of clinical experience and professional expertise with the ability to relate in a very personal manner with all types of patients. He was extremely engaged in the moment. He was fully engaged in the my medical issues, was precise and thorough while still being efficient. He never made me feel rushed while still covering my medical history and particular condition in exemplary detail. Tests were ordered and carried out promptly. I never felt he was doing any test unnecessarily nor was he cutting any corners. It's hard to find a teaching doctor(he was working with and training an intern) who can so efficiently utilize his student in a meaningful manner. All in all I could not be more pleased with both the process and result of my interaction with Dr. Forman. He quickly and correctly diagnosed my problem, performed a quick procedure in the clinic which resolved my problem and left me with the certainty that I had been diagnosed and treated with the highest level of professionalism. His office followed up with the full result of the testing and his diagnostic summary within 24 hours by email. Most highly recommended without any reservation.
5.0 Rating
April 11th, 2013
The best doctor
I took my father to see Dr. Forman for his lost of partial eye sight in one eye. Dr. Forman is knowledgeable, kind, and caring. He spent more than two hours (including various tests) with my father. He explained possible causes of the ailment as well prognosis of my father's condition in details. He answered every question. The wait is well worth it. My father, and I both feel lucky that he was referred to Dr. Forman. I cannot recommend him enough@
5.0 Rating
March 21st, 2013
Fantastic
Dr. Forman was very nice to both me and my husband. Dr. Forman is a caring and wonderful doctor to deal with. He was kind, patient and understanding as well, being very thorough with his exam. He answered my questions and left me with a very good impression. I would not hesitate to see him again if the situation arose.
5.0 Rating
July 19th, 2012
amazing doctor - amazing man
we have total faith in this brilliant man!
5.0 Rating
May 6th, 2012
no worried about the timing
5.0 Rating
February 25th, 2012
Dr. Forman gave me the results of the MRI I had undergone and explained it which is more than I can say of the nuerologist I went to. He diagnosed my problem and fitted me with glasses which resolved my issues.
1.0 Rating
January 14th, 2012
5.0 Rating
September 27th, 2011
Absolutely the Best
my visits to Dr. Forman are without a doubt the best medical experience I have ever had. His exams are comprehensive. He takes as much time as he needs to examine, diagnose, and explain everything in great detail from his resident students all the way down to the patient. Observing his manner of teaching with his students is inspiring. It is truly his passion. If only all doctors could be as incredible as Dr. Forman, the world would be a better place.
5.0 Rating
March 16th, 2011
Simply the Best!!
Not only is Dr. Forman the "best" in his field, he is the most caring and compassionate doctor I have ever known - and I've known him for 14 years! Best Ophthalmologist you could ever want to diagnose your problem with utmost professionalism and courtesy. In short, he is a "gem", and an asset to the staff at Westchester Medical Center Eye Clinic.
5.0 Rating
May 19th, 2010