Rate Now
Share Your Experience
Have you seen Dr. Scott Glaser?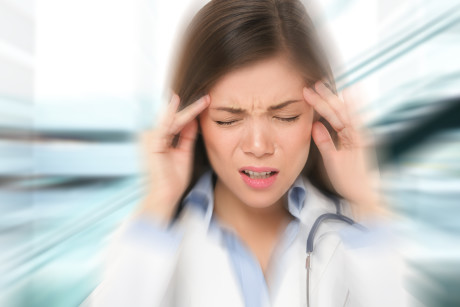 Migraine
Get the facts about migraine headaches, including the different types of migraine and migraine triggers.
48 Ratings with 18 Comments
5.0 Rating
September 11th, 2017
I saw Dr. Glaser on 08/18/2017
5.0 Rating
August 18th, 2017
Professional and helpful
5.0 Rating
May 7th, 2017
A holistic, evidence-based Physician
Dr. Glaser and his staff were so professional. He does a very thorough assessment first. He explains EVERYTHING, including your personal responsibilities as an active participant in your recovery. He listens before he recommends anything, but he will always outline the treatments that are supported by the science research.
5.0 Rating
April 12th, 2016
Physician/patient
1.0 Rating
December 31st, 2015
1.0 Rating
July 23rd, 2015
Wasted a lot of time and money here
1.0 Rating
May 21st, 2014
Arrogant JERK
This Doctor had no consideration for his patients time or feelings. I tried to tell him his office had screwed up several appointments with not only me but other patients whose loved ones took the time to go for his crappy overpriced injections that do more harm then good. I told him everyone in the waiting room couldn't stand this useless assistant named Jan and I heard other people say oh crap I have see this creep Jan I HATE her! I told him I was ill and something more was wrong then my back pain and I needed help. I finally collapsed after her and his idiot shrink and that thing Jan took me in for a quote meeting and later that day I almost died I had advanced Sarcoidosis (a lung disease that Bernie Mac died of) and hyponytremia (low sodium) which could and almost caused a heart attack. The last straw with how little this cares about his patients is when a women who I think is useless if shes even a nurse or what she is, decided as I am getting wheeled in the OR to get my injections that I am pregnant and they are pulling the gurney back and forth with me on it like a tug of war as I tried to explain I just had a pregnancy test and I am sterile and my tubes were tied. I said call my Doctor. I waited 2 hours and when they finally told me it was confirmed I was not pregnant I find out Glaser had left to PLAY TENNIS an hour and a half ago !!! WHAT A JERK, CREEP, ARROGANT NUT JOB! I cant stand him to this day! I wish there were negative stars I am scarred for life from him I would sue if it was not just past the time I had to sue or he be toast if I had my way!
1.0 Rating
March 13th, 2014
Good luck on Dr returning your call
1.0 Rating
February 19th, 2014
Argumentative Staff
Unbelievable… his staff is argumentative. Heaven forbid you need to file a claim. The staff will hang you out to dry. I'm out $1000 for prescriptions and procedures. They will hound you for payment, if the insurance company doesn't pay promptly, but could care less about your out-of-pocket expenses. They neglect to accept your subjective experience of pain. The doctor comes in with his smart phone blazing, googles for answers and automatically assumes your drug addict. Expect staff and Dr. To be confrontational and care less about your suffering. Just bizarre…
1.0 Rating
January 16th, 2014
Even though I told him I was seeing another doctor and just wanted a second opinion, he literally begged me to take a prescription. He never examined me. He was sarcastic. He pretended or was manipulative and was pumping me for information. I was nearly decapitated in an accident. He has zero compassion for people. He's a snide doctor. He kept trying to "push" a script: all I wanted was a second opinion. He browbeat me. I am a medical professional. He googled medication and was glued to his smart phone. Maybe he was on drugs? It is so sad this guy doesn't care about his profession.