Rate Now
Share Your Experience
Have you seen Dr. Scott Haydel?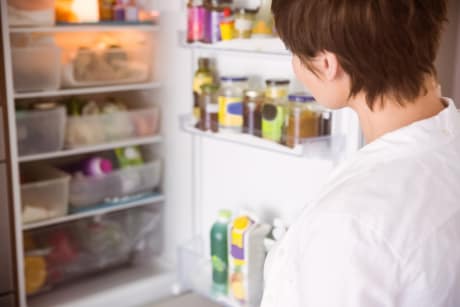 Binge Eating Disorder
Get the facts about binge eating disorder, including symptoms, causes and related conditions.
Quality Rating
Highly Satisfied
23 Ratings with 9 Comments
5.0 Rating
May 30th, 2017
Recommending Dr. Scott Haydel
5.0 Rating
August 9th, 2013
He's So Handsome..........
5.0 Rating
April 18th, 2013
Great dr.
Dr. Scott is a great Dr. He has taken care of my family through there life, if he would only straighten up his staff and the window, they are the most rude and non caring people I have to tolerate. The wait is a big problem, it would be tolerable if you got treated with a little respect at the window, maybe just a smile, but in my 20 years of having to come here, that has never happen. I have mentioned this to Dr. Scott but I guess he is numb to the fact, I'm sure I'm not the only with this complaint. He has probably herd this from all his patients. I tell you if they would only fix this problem. It would be a great place to go. But I dread having to come here.
5.0 Rating
January 29th, 2013
Dr. Scott is an incredible doctor and person. As stated in another review, he is your friend who also happens to be your doctor. He is extremely personable and shows great interest in both your life and your health. It's not unheard of to wait up to 3 hours to see him but his compassionate care is worth the wait. Best doctor ever.
5.0 Rating
December 3rd, 2012
Susan Hayden
We love Dr. Scott. He is very personable and caring. I have had a lot of health issues this year and have spent a lot of time in his office. He never seems to be in a hurry and is listening when you talk with him. He is the best doctor I have ever used. However his office staff could use some re-training. And you do have to wait to see him, but that is only because he gives every patient his total attention instead of rushing them out the door... The wait is well worth it since he is such a valuable doctor.
1.0 Rating
November 15th, 2012
Horrible!
Doctor is a nice guy but doesn't respect patients by getting back with results and feedback. Waited almost 2 weeks for blood results and had to call four times for answers. Once I got a call with blood results from 2 months prior that I already knew about! Absolutely ridiculous, very ignorant people that need to get their stuff together!
5.0 Rating
June 18th, 2012
This is the best doctor I have ever used in all of my 60 years. He is kind, caring, considerate. compassionate and concerned. Yes you do have to wait to see him, but its worth every minute. When he is with you he is in no rush to get you out of there and that is what causes the delay. Its worth the wait believe me. It's like you have a friend that happens to be your doctor.
5.0 Rating
January 2nd, 2012
5.0 Rating
April 21st, 2011
a great doctor and caring person
takes the time w/t you and answers all your question. If you have to wait and your appointment is not exactly on time this is because he is w/t patients listening to them. he will treat you the same not like a hmo doctor.he wont ask two question and run out the door.
4.0 Rating
August 7th, 2017