Rate Now
Share Your Experience
Have you seen Dr. Scott Kwiatkowski?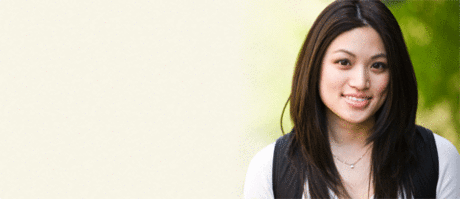 Birth Control
Get the facts about birth control so you can decide which type is right for you.
20 Ratings with 6 Comments
5.0 Rating
July 4th, 2017
Very happy with him.
Yes, he runs sometimes late, but so do other Drs. I always feel like he fully listens to my situation or health concerns. I never feel like he rushes me and I assume that is why he sometimes runs late. Unlike some of the other reviewers I do no expect him to spend a bunch of time emailing me. I have had a couple of different health issues come up and he has always helped me resolve them fully. Bonus - He has good bedside manner :)
5.0 Rating
April 27th, 2017
Dr. Kwiatkoswki Is one of the best, but...................
He no longer answers my emails of which I use to prepare him for upcoming apps., referrals and concerns of which he was great with in the past. I have some new health problems that I need addressed before I come in, but have given up on, being he won't respond to ANY of my emails now. I am now looking for a new Doctor even though I think he's the greatest.
5.0 Rating
April 15th, 2017
You are the best doctor EVER! Your hands-on treatments are like magic! They fixed my back in the appointment itself. No medication needed for it. I thank you, Dr. Scott Kwiatkowski.
3.0 Rating
December 27th, 2016
Very nice, good doctor, but...
Dr. Kwiatkowski has been my doctor for three years and has consistently been very nice, pleasant, attentive, and overall a good doctor. But. He's always at least an hour late to every appointment, forgets what we discussed the moment my appointment is over, and is terrible about responding to emails. I wonder if his nurse is answering his emails for him, at least occasionally, because the responses make no sense given what we discussed or the information in my file. Despite really loving his as a doctor, I chose another GP hoping for better time management and follow up communications.
5.0 Rating
September 7th, 2016
My wife had internet access
I was having issues with abdominal pain and was forced in by my wife to see an after hours Dr. Dr K was thorough and kind and was actually the only person I saw that day who was paying attention to what was actually going on with me instead of making assumptions based on average results. unfortunatly I had to go into the ER for the CT scan he ordered and the ER Dr dismissed everything he said although he did begrudgingly send me in for the scan when I pressed that it was the only reason I was talking to him. the results came back just as Dr K thought they would, but my less than awesome primary care Dr has yet to take any action. I wish I knew how to make Dr K my primary care Dr in this particular medical institute.
3.0 Rating
June 6th, 2016
Dr. Kwiatkowski is attentive during the visit when you see him face-to-face. He is very courteous and nice as well. But he promptly forgets anything about you once you are no longer in his office. He is very slow to respond to emails, and I can tell he doesn't remember much about my health or me when he does respond to emails as the questions he asks are all front and center in my chart and if he would have even briefly looked at my chart, he would not have asked follow-up questions he did ask in response to my emails.
5.0 Rating
September 5th, 2017
5.0 Rating
September 5th, 2017
1.0 Rating
August 10th, 2017
5.0 Rating
July 4th, 2017
5.0 Rating
May 18th, 2017
2.0 Rating
April 26th, 2017