Rate Now
Share Your Experience
Have you seen Dr. Scott Martin?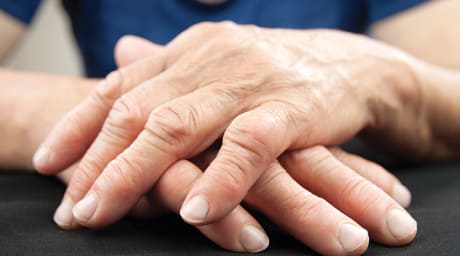 Osteoarthritis
Get the facts about osteoarthritis, including the symptoms and doctors who treat it.
49 Ratings with 10 Comments
2.0 Rating
September 17th, 2016
Appointment scheduling
Doctor Martin is an excellent doctor. My issue is with the office. When you call to schedule an appointment it goes directly to voicemail. So you leave a message and they have to call you back and you can't answer so you have to call them again. This constantly happens. I had to schedule with a different Doctor because my issue became urgent. The office still hasn't called me back and I told her I'd take anytime and that was Thursday.
5.0 Rating
March 17th, 2016
Got D1 athlete back on the field
4.0 Rating
January 13th, 2016
5.0 Rating
October 10th, 2015
Outstanding Care by Dr. Scott Martin
Dr. Martin replaced my right hip in 2010. I sought out Dr. Martin after hearing horror stories about various Rhode Island surgeons who operated on my friends. Before scheduling the surgery, Dr. Martin asked me to try steroid injection to see if it would ease my hip pain. It did not, so I had the surgery at the Brigham & Women's Hospital in Boston. After a recent follow-up in his office, Dr. Martin told me the hip looks as good as the day he put it in. I have a full range of motion and a great amount of stability. Having rheumatoid arthritis, this is a big deal. It's the only joint that never hurts me. One thing about Dr. Martin that really touches me every time I see him. This is a most kind and caring doctor who goes out of his way to listen and help. After my surgery, he visited me every morning in the hospital before the attendee's rounds and replaced my dressing. He even moved my pillows around to make me more comfortable. When I am in his office, he actually helps me out of the chair. Even though Dr. Martin teaches orthopedics at Harvard, and some people would expect arrogance from someone in his position, you cannot find a more kind and caring person. I am so fortunate to be his patient.
5.0 Rating
August 26th, 2015
Thank you Scott!!!
He saved my left Leg. Doctors at Emerson were going to cut it off! I have both legs and still doing more or less what I like to do. Sking, dirt-biken, play volleyball. granted not like I use too, but still get out there: ripping down the slope, tearing up the trails, and digging the ball, kind of. I'm 55 now so I have to be realistic, I guess!
1.0 Rating
May 5th, 2013
Financial Extortion
Traveled six hours each way for an appointment at 11 AM. My wife was the patient. He was tied up, so we were told to come back at 3 - at least we were the first of a huge crowd to be seen at 3. He spent a reasonable amount of time with us, but the fact that the end result was that he told her to "take Advil" was a pretty good clue that he had not read the referral and seen that she is in agony and takes 800mg ibuprofen three times daily, extra-strength Tylenol three times daily, and opiate pain medication when needed, which is all too often. The HUGE problem was that my wife was told to come early so that they could do their "own" x-ray of her hip (in spite of recent x-rays, MRI's, CT scans, and bone scans). They did a hip and pelvis x-ray - x-rays that Medicare would pay a total of about $80 for - and we were charged over $900 just for the x-rays!
3.7 Rating
April 7th, 2013
Dr. Martin's staff
5.0 Rating
April 15th, 2011
1.0 Rating
August 31st, 2010
Wasted my time
I was referred to Dr. Martin for avascular necrosis. He confirmed the diagnosis, but sent me off for more MRIs, then another appointment, before finally telling me that he didn't want to do the hip replacement for me. He referred me to yet another doctor who was out of town. Had to wait many weeks in pain.BTW, this next doctor, a top orthopedic surgeon at Brigham, ended up injuring my sciatic nerve so that my foot and much of my leg are paralyzed. Great trade. Beware Brigham Orthopedics.
5.0 Rating
June 5th, 2017
4.0 Rating
June 5th, 2017