Rate Now
Share Your Experience
Have you seen Dr. Scott Musinski?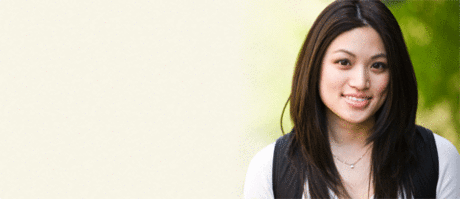 Birth Control
Get the facts about birth control so you can decide which type is right for you.
Quality Rating
Highly Satisfied
30 Ratings with 18 Comments
1.0 Rating
July 9th, 2015
I'm Not Surprised At His Office Closing
I'm writing this review after receiving an email that Dr. Musinski is closing his practice. I noticed one of the reviewers mentioned that Dr. Musinski was on his cell phone for several minutes while in the exam room. The same happened to me. I was lying there waiting for a gynecology exam, and he stood above me on his phone using curse words while he spoke to someone on the other end. It was rude, and it made me very uncomfortable because I was in a very compromised position for the exam. Very strange and stranger that I noticed someone else went through the same thing. Who knows how many others...
1.0 Rating
January 23rd, 2014
Horrific experience
Horrific experience: When asked if I had had a mammogram in the past, I confirmed that yes I did, but that I also had to undergo a needle biopsy for a suspected cyst, and I commented that the needle biopsy had been unpleasant but the cyst benign.-- Scott Musinski replied "I guess you would have rather had cancer?" I was beyond shocked! He had barely entered the examination room...and I could not help but ask him:" Is this what you believe women wish for after they find out that their biopsy results are negative? he replied "yes some do" !!! And ever more shocked I asked :"And you feel or think that I may be such a patient". He said nothing. I starred at him, literally I did and his eyes were so full of condescendence and arrogance, it gave me the chill... and this was my first and last appointment with him. He also never apologized for an hour delay, 30 minutes of which I spent sitting on his examination table starring at an empty screen. I will spare you the rest of my experience...I practically ran away from his office. He did ask me with irony if I "used a computer" well doctor, yes I do and promptly to review your lack of empathy and plethora of arrogance. A Nurse's review RN, MSN, ONC are my credentials.
1.0 Rating
July 8th, 2013
stressful,uncomforable experience
Pregnancy is supposed to be a happy time . . An experience to remember . Everytime I had an appointment I was so upset to have to go to this office . I've never seen the dr. So getting to know who will be delivering your bundle of joy is not going to happen . The office manager should be turned in and fired . She is very rude and can never answer any questions you come to her with . The girls at the front were always sweet one of them should be made office manager . I always my appointments with the nurse practitioner who was nice but would never address issues or answer any of my concerns very well . I was treated awful and didnt have a dr for a whole month and a half because I had to move and transfer worried about my baby's safe delivery. My insurance didn't get transferred soon enough to see the dr. I love so very much now that im seeing . So that was no fun. But I am happy now with my amazing dr. Don't recommend this dr. Office to anyone !!!
5.0 Rating
October 1st, 2012
good doctor
5.0 Rating
July 18th, 2012
Thanks
Thank you for the great work, you treated me well and I had a nice experience. Thanks your office is really nice.
5.0 Rating
June 29th, 2012
Thank you
Thank you for the wonderful service all of you were nice with me during my visit. Also my doctor was really nice and careful during my ultra sound. Thank you.
5.0 Rating
June 15th, 2012
Made a difficult situation as comfortable as possible
1.0 Rating
May 30th, 2012
Diana
this doctor is either ignorant or completely incompetent, or both.he refused to send me to ultrasound (which I offered) for further examination because my symptoms (nausea, abdominal pain, pain when moving and bending) didn't seem significant enough for him and he just coupled them with menstrual pain to diagnose me with endometriosis and prescribe me a birth control pill... I'm not a doctor but even I know that these symptoms can be any number of things, for ex.: kidney stones, various gastrointestinal problems and even cancer! In my case I had kidney stones... I had to find out about it in a very painful way. So recommending further examination a couple of years ago would save me a lot of aggravation. Instead the doctor was eager to "TREAT" me right away with birth control pill. American doctors make me sick, literally.. they don't want to have healthy patients. All they want is to put them on a popular medication so that they could have prescription renewal cash flow. Regretfully Dr Musinski seems to be one of such doctors and doesn't deserve a good reputation.
5.0 Rating
May 15th, 2012
5.0 Rating
May 3rd, 2012
Great Practice
5.0 Rating
April 13th, 2012
Fantastic
5.0 Rating
February 12th, 2012
Dr. Scott Musinski and his staff are just awesome! He always put me at ease with his easy-going manner, explained things in a manner that I could understand, and together WE came up with a plan for my medical problem. I could not have had a better experience. Everyone that was involved with my care at the hospital as well as Dr. Musinski and staff treated me like I was his only patient. They took into consideration my personal fears and made the whole experience a pleasant one for me. Plus Dr. Musinski, who I saw for a second opinion, gave me my life back!