Rate Now
Share Your Experience
Have you seen Dr. Scott Rigby?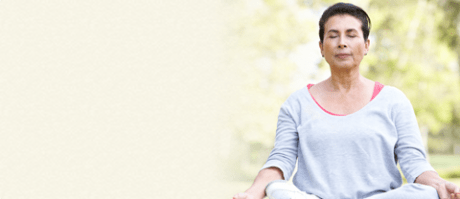 COPD
Get the facts about chronic obstructive pulmonary disease (COPD), including symptoms and complications.
29 Ratings with 10 Comments
1.0 Rating
August 30th, 2016
1.0 Rating
July 25th, 2013
2.3 Rating
May 15th, 2013
Again puts money before your welfare
He will not renew prescriptions unless you see him, which can be so inconvenient at times. I had made an appointment to renew prescriptions but it was on a Monday and I got to work on Monday and it totally slipped my mind. I called to reschedule and when I showed up for that appt. he was still at the hospital and would not be in for another hour, which I understand but they should have called me. So I had to reschedule again and when I showed up for that appt. they wanted my $15.00 copay and $25.00 no show charge. I paid the copay but told them at the desk that I would like to talk to Dr. Rigby about the no show charge since he was a no show for me too and I had driven there to the office. I went to wait in the waiting area and they called me up to the front desk after ten minutes of sitting in waiting area to say they had to reschedule my appt because there was not enough time and that he would not take off the $25.00 no show charge. I told her I did not feel good and I needed to see the doctor and they kept telling me I had to reschedule until I mentioned that I would pay the no show fee. Well I did see him just because I was not feeling well and was given an antibiotic but I will not be back.
1.0 Rating
April 8th, 2013
Not so great
My husband and I have seen Dr. Rigby for about 5 years and are now switching to a different doctor. We have been going to the Kent office and have had several bad experiences at that location. The women who handle the front desk are often rude on the phone when you call to make an appointment. There are several times that I've waited 45 minutes to an hour past my scheduled appointment before seeing the doctor. Last time I went, I had to take a simple urine sample and was told to wait in the waiting room for the results. 70 minutes later I went to the desk to see where the heck the results were and she said, "Oh I didn't think you were still here! Let me check on that." Dr. Rigby is very knowledgeable and provides accurate information. He just doesn't get to know his patients- I've seen him at least 8 times for the same problem and everytime he acts as though it's my first visit. I have to remind him of my history each time. The breaking point for us was when my husband needed his blood pressure medication refilled, and Dr. Rigby said that he would not refill it until he was able to see him in person. My husband had just started a new job and was unable to get an appointment for 3 weeks- he explained this to the woman on the phone who said she would double check with the doctor. She called my husband back and confirmed that he would not provide a refill- not even for 3 weeks until he was able to get in to see him. Does that sound like good patient care to you? My husband had terrible headaches everyday that he didn't have his medication, and said he was done with that doctor.
1.0 Rating
August 30th, 2012
5.0 Rating
June 14th, 2011
Fred H.
2.3 Rating
May 20th, 2011
Puts money ahead of patient care
Won't see patients unless all outstanding bills are paid - regardless of problem. Even if bill hasn't been sent yet!
5.0 Rating
August 30th, 2010
Dr.Rigby is very serious when it comes to your health and welfare. He genuinely cares about his patients, and remembers exactly what happened on prior visits. He gets to know you personally, which is a very good quality in my book, since all people have completely different situations. He looks for every possible answer to what is ailing you, leaving no stone unturned, so-to-speak. He is very informative and will not leave you in the dark.
5.0 Rating
June 11th, 2010
I'm lucky to have Dr. Rigby as my Primary Care doctdor
I've had Dr. Rigby as my primary care physician for 13 years now and I can honestly say that I am one lucky woman to have this excellent doctor caring for me. He's seen me through everything from shingles to kidney stones and he's caring, compassionate, funny and extraordinarily kind. He knows me so well that he knows that when I am sick or injured, I don't have time to mess around and I want good aggressive treatment to get me back to normal as quickly as humanly possible. Now that I am entering the second stage of my life, that being life post-50, he's been very careful about keeping tabs on things that can happen to a woman come middle age. He's been very thorough in his monitoring of me, making sure that I enter this stage of my life in a state of wellness. He's superb at focusing on prevention instead of just focusing on sick care. I recommend this doctor highly to anyone looking for a first rate primary care physician!
5.0 Rating
January 4th, 2010
After being seen by different medical doctors, it is a pleasure to finally see a doctor who knows what a diagnosis is. After playing Russian Roulette with other doctors and my medicine, I was very close to dying. Dr. Rigby finally gave me the information I needed, and kept a watch on me with the medicines until I was treated the right way. Thank you, I feel much better now. I was given an appointment right away when I called, and I didn't have to wait as long as I did at the other doctors office. The staff were very nice and knowledgeable, and the doctor was very informative. I suggest to save time to have a list of any questions, this will alleviate any misunderstandings. The only problem I had was with the faxing of medicines over to the drugstore, the medicine amounts were incorrect, but was corrected when I called.
4.0 Rating
April 5th, 2017
4.0 Rating
April 5th, 2017