Rate Now
Share Your Experience
Have you seen Dr. Scott Sharetts?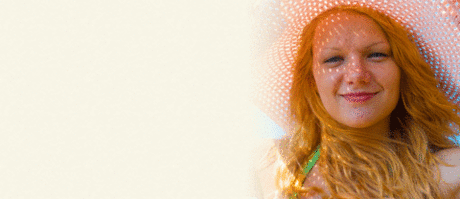 Skin Cancer
Get the facts about skin cancer, including the different types and symptoms.
16 Ratings with 10 Comments
1.0 Rating
April 28th, 2017
horrible doctor
This "doctor" made me get diagnostic testing I didn't need and that gave me even more health problems. I've learned more about what I could possibly have from the internet than this "doctor". He was rude and distant and didn't really answer questions or at least pretend to care about your condition. I only saw him about 3 times and he never spent time with the patient, just 10 minutes, and you're rushed out with no answer. Did I mention he made me get testing I didn't need at all? And that made my already horrible health problems worse? And also found absolutely nothing? Yeah. I hope someone does the same thing to him one day when he needs medical attention, see how he likes it. And the office staff.....ugh.
1.0 Rating
January 5th, 2017
1.0 Rating
July 10th, 2015
Horrible - this doctor does NOT care about the Patient
Horrible - this doctor will prescribe you meds that he should not - he wanted to give me medicine that causes extreme weightless for my migraines when I already weigh 110 and do not need to lose weight - I had two medicines that I went elsewhere and found that worked, but he did not want to give me probably because he was not profiting from them - He cancelled my appointment that I waited 2 weeks for and was in need and made me wait 5 weeks because he had an emergency, but when I had one I have to wait 5 weeks - they even cancelled my appointment hours before the appointment. The staff was very rude on the phone yelling at me because I was upset that I was having constant migraines and I had to wait 5 weeks so I was very upset, but they did not care - even after I told them I will no longer see this "doctor" because how I was treated the doctor did not even care nor to call me to see if I was ok - he just does not care. This doctor is older and I feel he is NOT up on the current practices and technology - the whole experience was HORRIBLE - Horrible - Horrible -
1.0 Rating
June 14th, 2013
5.0 Rating
August 29th, 2012
1.0 Rating
January 18th, 2012
I specifically asked the secretary, as I made my appointment, if Dr. Sharetts treated fibromyalgia, she said yes. At my appointment, Dr. Sharetts informed me that he does not treat fibromyalgia. When I expressed my concerns about the secretary booking my visit, he shrugged it of with an "I'm sorry, she must not have understood what you were coming in for." I said there was NO mistake, I have no other conditions. He continued with the exam, knowing full well that he would not be following up with my care.
1.0 Rating
November 4th, 2011
5.0 Rating
June 17th, 2010
2.3 Rating
July 10th, 2008
Not the best
1.0 Rating
January 6th, 2017
1.0 Rating
December 6th, 2016