Rate Now
Share Your Experience
Have you seen Dr. Scott Shipley?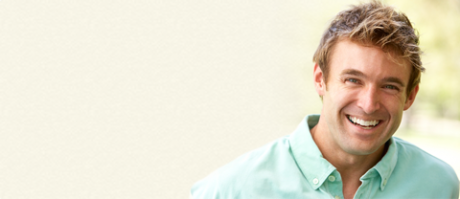 Seasonal Allergies
Get the facts about seasonal allergies, including the different types, symptoms, and doctors who treat it.
Quality Rating
Highly Satisfied
19 Ratings with 9 Comments
1.0 Rating
February 12th, 2017
Dr. Shipley
Worst doctor ever! Just cares about the money not the patient. He seems half a sleep all the time , while you are trying to talk to him. Something is wrong with him. He will never look you straight in the eye. Doesn't really seem concern with what it wrong with you at all. Terrible - Terrible doctor! Wouldn't recommend him to anyone.
5.0 Rating
October 25th, 2016
Wonderful Care and Surgery
We brought our 2 year old daughter to see Dr. Shipley when we noticed she was snoring loudly, and were concerned she might have sleep apnea (like her dad.) Like her pediatrician, he examined her in the office, watched a home video we had made of her sleeping, and recommended surgery right away to remove her tonsils and adenoids, which we were thankful for...I didn't want her to have to endure a sleep study at that young age. Dr. Shipley was so good with our daughter, and the surgery went very smoothly. Best of all, it was effective for treating her OSA, and she is now a very sound and peaceful sleeper, even 10 years later. I highly recommend Dr. Shipley.
5.0 Rating
March 16th, 2016
Tonsils out!
I suffered from chronic tonsil stones and bad breath. I waited years before seeing a doctor because of the horror stories I had heard about getting your tonsils out as an adult. Dr. Shipley and staff were very friendly and accommodating as I needed my surgery done on a certain date and time. I was able to get in fast for my appointment AND my surgery. The recovery was 100x better than I had expected and Dr. Shipley was readily available for my post-op questions and concerns and did his best to make me comfortable and safe throughout recovery. He seems to really care a lot about his patients. I am so glad I went through with getting my tonsils out and now I no longer have ANY throat problems. Thanks to an amazing surgeon Dr. Shipley!
1.0 Rating
October 23rd, 2015
He spent 5 minutes with my daughter. They claimed later on the bill that they removed ear wax when no such thing took place as my wife was present for the consultation. All he did was talk to my wife for 5 minutes. They then billed us for $380. Cigna called and told them the maximum for that visit could only be $216. I called the office but they explained that it was worth it because Dr. Shipley is a specialist to which I said he didn't do anything in 5 minutes. In addition they explained that they charged about $150 to enroll my daughter with them. I told them I didn't accept to have my daughter enrolled with Dr. Shipley nor was my wife told this either. They said that they do it with all new patients. This office is an example of the poor service and over pricing of Obama Care, AHCA. We now drive to SLC for eye work for our daughter because we found the costs were half what Dr. Shipley charged and the doctors had higher ratings with Cigna and other review services. This site gave high ratings to Dr. Shipley which is why we went to him. We believe these prior ratings were false reviews to pump up his practice.
5.0 Rating
April 12th, 2014
Excellent
5.0 Rating
July 31st, 2012
Great with kids!
5.0 Rating
March 2nd, 2010
He saved my life?
I know that doctors are busy and have many patients, especially in Las Vegas where doctors seem reluctant to practice medicine due to the high rate of malpractice lawsuits. Dr. Shipley took as much time as I needed during my visits, answered all my questions in a clear way, and understood the urgency to have a cancerous mass removed.He seemed to truly be concerned and left an impression that no doctor in this valley has been able to make on me.
5.0 Rating
September 28th, 2008
Adult with Sleep Apnea, Snoring, and Halitosis
5.0 Rating
May 28th, 2015