Rate Now
Share Your Experience
Have you seen Dr. Scott Yarosh?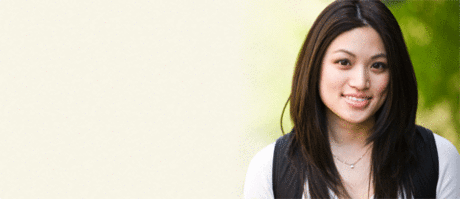 Birth Control
Get the facts about birth control so you can decide which type is right for you.
12 Ratings with 6 Comments
1.0 Rating
February 20th, 2017
Somebody do something about this man
Spent every visit talking about things that were completely irrelevant. I rarely got a word in. When I did get a word in, I would tell him the medicine wasn't working. Everytime he recommended increasing it until I was on 250mg of Zoloft! I'm 23 years old and 135lbs! The past 3 years of my life have been wasted away because all I can do is sleep. I told him I was experiencing brain zaps and he told me he had never heard of those and couldn't help me with that.
1.0 Rating
May 5th, 2016
Troubling
Dr. Yarosh has a pleasant demeanor, overall, but I was always greeted by the wrong name and the majority of the appointments were spent discussing his personal opinions about various topic rather than checking in with me to see how the medication I was on was working or what my concerns might be. When asking for an option to add for increased side effects or symptoms, I was given only one choice. When I asked for a couple of options, as I had heard some concerning reviews of the one option he recommended and as I asked how successful his patients had been on this medication, he accused me of likely being one of "those" patients whom preferred to argue or turn down help. This left me feeling extremely distressed and misunderstood.
5.0 Rating
April 23rd, 2011
Wonderful Dr.
I have been seeing Dr. Yarosh for 8 years and he is a great phychiatrist. After seeing 3 Dr.'s before him who could not get my medications figured out he did it in 2 or 3 appointments and nailed it. When I have had issues he knew exactly what to do with my medications to get me evened out, it is uncanny how he knows just exactly what to do or how to change your medication. He remembers me, what we have spoken about in the past and always takes the time to sit down with me to discuss what has been going on in my life since my last appointment. Infact he took 35 minutes at one appt. to talk to me due to an issue I had. He is concerned and gets a good read on your personality, sometimes stating things about yourself that you know are true but no one else has mentioned. He states things how they are,not in a hurtful way, always in a helpful way. It is not uncommon for a cuss word to come out of his mouth, so if you are easily offend he may not be a good choice. I beleive he is the best psychiatrist in the Twin Cities and would not go to anyone else.
3.7 Rating
January 11th, 2010
Kind of a strange dude, but what phsyciatrists aren't?