Rate Now
Share Your Experience
Have you seen Dr. Scottie Twilley?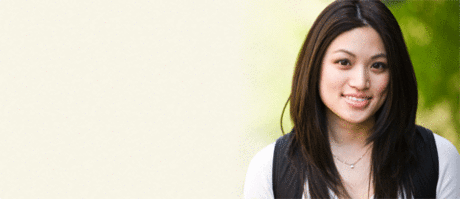 Birth Control
Get the facts about birth control so you can decide which type is right for you.
47 Ratings with 21 Comments
5.0 Rating
November 9th, 2016
1.0 Rating
September 2nd, 2016
Bad Doctor
5.0 Rating
October 15th, 2015
Wonderful office
5.0 Rating
October 14th, 2015
Worth the wait
Dr Twilley has been my doctor since 2001 when he was in Jasper. He has always been very caring and compassionate. Sometimes the wait has been long but I always know that he will spend as much time as needed to take of any problems I have. The care that is provided is well worth the wait. He is very thorough and compassionate. His staff is always willing to help in any way possible. I am very thankful he is my doctor.
5.0 Rating
February 9th, 2015
Dr.twilley is the most professional and kind doctor that I've ever met, he actually takes the time to hear what you have to say instead of what the computers say to him.
1.0 Rating
February 2nd, 2015
HATEFUL STAFF/UNPROFESSIONAL OFFICE
I have experienced nothing but problems with Dr. Twilley's staff. The first time I had an appointment, they let me sit in the waiting room for over 2 hours, I am a patient person but finally had enough. They forgot about me, and didn't even apologize. They closed the office down for over a month without even so much as a phone call to let their patients know that had appointments. I have called multiple times, after taking off work for my appointment, only to arrive to a close facility. I have received no information about when they will re open, not so much as a single apology. Only rudeness from the office staff. I will NEVER be back to Dr. Twilley's office, and I will be sure to let EVERYONE know how unprofessional this office is.
2.3 Rating
January 23rd, 2015
3.7 Rating
February 25th, 2014
Caring, compassionate np
I am very thankful for the wonderful intelligent nurse practitioner working at the office. He has provided outstanding medical care for my mother. He takes time to listen and seems to sincerely care about his patients (unlike Dr. Twilley). My mother's health had declined a great deal but with Mark's help she is doing much better. The medical industry needs more of him. I'm not impressed with the other staff members. They are always laughing and eating. They are usually standing at the desk playing on their cellphones. If they are using them for medical information that is okay, but games and facebook is not. The medical office is not a place for games. I'm not sure but I would have to say the majority of them do not have any college education from their language and professional skills. I'm just thankful for the wonderful care provided by Mark. My mom might not be alive if not for him.
2.3 Rating
February 17th, 2014
Unreal
I have seen PCP and specialist in my life. Dr. Twilley is the poorest excuse for a PCP. The only reason I still go there is the man that works with him. Dr. Twilley doesn't even know my medical problems. The staff is so rude. They never answer the phone. When you go in the office, the nursing staff is always eating and laughing. The one nurse is always wanting to do a nerve conduction test on me even when the man nurse tells her I don't need it. The ultrasound woman said I had pulmonary something... She didn't know what she was talking about. He needs all new female nurses. They have no clue. They are too interested in eating and flirting.
2.3 Rating
December 13th, 2013
Best nurse practitoner
I have been seeing dr twilley for years. The last year I have been seeing his nurse practitoner Mork. He is wonderful. He has me off moSt my medicines and I'm doing much better. He listens to me and takes time with me. I refuse to see twilley. He has no idea how to treat patients. The staff is so rude. I hope Mark don't leave.