Rate Now
Share Your Experience
Have you seen Dr. Sean Odonovan?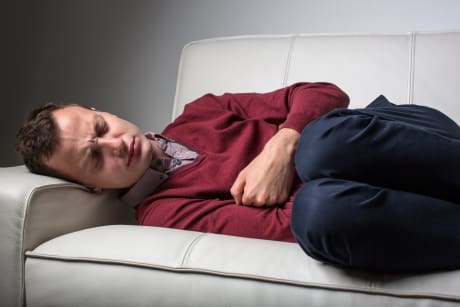 Crohn's Disease
Get the facts about Crohn's Disease, including how it affects the body, the symptoms it causes, and complications that may arise.
Quality Rating
Highly Satisfied
17 Ratings with 7 Comments
5.0 Rating
February 5th, 2014
Hernia repair
5.0 Rating
January 17th, 2014
2.3 Rating
September 20th, 2012
Hmmm
Dr. O'Donovan has done three surgeries for me. Very extensive tumor removal, bypass, rectum removal etc. He's fast, efficient, caring, when things are going right. When you get to the point that you are too far gone (terminal), he washed his hands of me and basically told me to go home and accept my fate. Not sure if he really got the cancer out each time like he said he did. Told me conflicting things (I made notes, so I know he said them). He has made some diagnostic errors that may have sealed my fate. Go to him only in the early stages of your cancer and for straightforward surgeries. If you have multiple recurrences, be careful. Do not rely on his interpretation of PET scans - always get a second opinion from another surgeon to be sure at EVERY STEP OF THE WAY. We trusted him, and it may prove to be a mistake. Another surgeon took one look at my PET scan and correctly diagnosed me, when Dr. O'Donovan did not. Or, if he did, he did not tell me. Either way, it was a shock to see a tumor that was apparently clear on the scan. GET A SECOND OPINION EVERY STEP OF THE WAY.
1.0 Rating
April 11th, 2012
5.0 Rating
November 21st, 2011
Dr. O'Donovan, My Favorite Doctor
5.0 Rating
November 10th, 2008
Living to be 50 . . . priceless!
The same year Dr. O'Donovan started with this practice, he was doing low cost screenings for colon cancer. I was 35 years old when I went in for the screening and found out that I had a malignant polyp. He was an absolute gem - I'm pretty sure God put him where he was just for me. I had laparoscopic surgery to remove part of my colon, was back on my feet in about 10 days, and I've been cancer free since. His office nags me every 5 years about followup, and I'm so grateful that they do! Every time I think about Katie Couric's husband, I think about how it would have been for me if Dr. O'Donovan hadn't been there. He's a great doctor, a great person, and has a great bedside manner. I highly recommend him!
5.0 Rating
May 29th, 2008
DR. O'DONOVAN IS THE BEST DOCTOR I HAVE EVER HAD. I AM ALIVE TODAY BECAUSE OF HIM. EVERY TIME I LOOK AT MY FAMILY I THANK GOD FOR DR.O'DONOVAN. HE CARES, HE TAKES TIME TO EXPLAIN EVERYTHING, HE ANSWERS ALL QUESTIONS. HE IS THE BEST!!!!
5.0 Rating
June 10th, 2015
5.0 Rating
June 5th, 2015
3.7 Rating
September 12th, 2014