Rate Now
Share Your Experience
Have you seen Dr. Seema Nishat?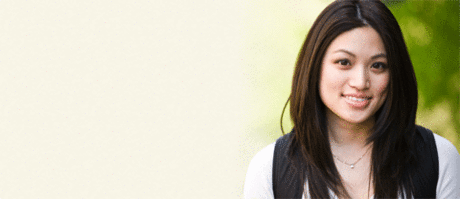 Birth Control
Get the facts about birth control so you can decide which type is right for you.
Quality Rating
Highly Satisfied
27 Ratings with 11 Comments
5.0 Rating
April 25th, 2017
Fantastic!
5.0 Rating
October 28th, 2016
Walk in New Patient
I came in today as a new patient and on top of that walk in, no appt. The staff worked me in to the schedule without hesitation and just explained that there may be some wait due to already scheduled patients. The wait wasn't that long. The nurse that took me back was incredible. I had children and she entertained them while doing my vitals and asking me questions. Very impressive. Then i went back to see the doctor. She was super nice and calm and listened to everything i had to say. She expressed concern and went about making me feel like we would get to the bottom of the problem. I am extremely happy that i walked into her office.
1.0 Rating
June 12th, 2015
I at a time liked to visit this office except for the rude receptionist and after surgery the surgeon told me to call him before any problems and my discharge papers given me to call the surgeon for any problems and the surgeon told me to go to the emergency room and Dr. Nashant was mad!. Dr. Nashant turned evil on me!. before this incident I am writing, I called the doctor for an increase in a medication and the office staff told me they would call me back after asking the doctor. I did get the increase and was never called back This new medication increase sat in the pharmacy for 20 days and I was never called back. While the medical assistant was taking my vitals and I asked the medical assistant about the medication and she told me it was called in 20 days go. I asked why I was never called and as usual I got the answer as "I don't know." I was miffed and in horrible pain. While at this same visit I did not even get to talk about my condition. Dr, Nashant went ballistic on me and told me to write and letter if i didn't like one of her staff! I have NEVER EVER had I ever complained or had been rude to the staff and the medical assistant told Dr. Nashant an untrue story about what I said. The Dr. accused me of being a drug addict and threw up the national data base and the only medications on there was the medications she wrote me and no other doctor. Dr. Nashant never gave me any chance to explain! I left the office feeling so defeated and embarrassed and Dr. Nashant never did reschedule a return as she always does. While at this visit another staff member gave Dr. Nashant an 8x10 blown up script of a script that she wrote me! Dr. Nashant never gave me a chance to try and try to talk this out as she rudely dismissed me from the room! I the next day asked the receptionist to scheduled me for a medication review with the Dr. and was refused! I did nothing wrong and reported this to my insurance company. I as a registered nurse knew I was treated unprofessional and this medical assistant did ecu-late this incident and Dr. Nashant blew me away as she was yelling at me! I have never been treated this way and did not deserve this! Also I did say the receptionist is rude and she always has been dismissive and she is so rude! Never go to this doctor! NEVER I was registered nurse for 25 years and I have been screamed at and hit and many more and knew this was part of my job and had to deal with this. I NEVER yelled, screamed, told off any of her office staff! I did not deserve this and I would say to anyone not to have Dr. Nashant as your PCP!!!
5.0 Rating
March 11th, 2014
Excellent physician
5.0 Rating
September 13th, 2012
5.0 Rating
September 14th, 2011
reassuring
I was extremely reassured when I started following up at Brooksville Primary care. Dr.Nishat and Dr.Ali are a wonderful team. They listen,pay attention to your needs and always follow up. Messages are promptly ansewered by the staff. Small yet excellent practice.
5.0 Rating
March 31st, 2011
5.0 Rating
March 30th, 2011
Great Service
5.0 Rating
March 29th, 2011
Excellent experience with Dr. Nishat
5.0 Rating
March 27th, 2011
family friendly
1.0 Rating
November 15th, 2010
Cookie Cutter Medicine
5.0 Rating
August 7th, 2017