Rate Now
Share Your Experience
Have you seen Dr. Serena Chen?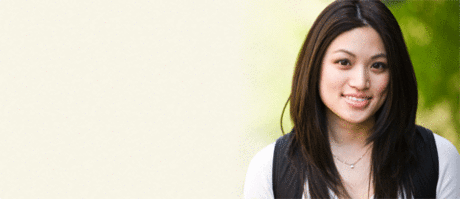 Birth Control
Get the facts about birth control so you can decide which type is right for you.
24 Ratings with 12 Comments
5.0 Rating
May 15th, 2017
Best Doctor EVER!!!
I cannot thank her and her staff enough for all that they've done in creating a family for my husband and I. I cannot express how appreciative we are. We had a healthy baby boy in January. I will always remember what she's done for us. I still recall the first appointment. I was so apprehensive but she put me at ease right away with her straight-forward style. LOL.
5.0 Rating
July 3rd, 2013
My experience with Dr. Chen is very positive. She is a very knowledgeable doctor who was able to take care of my partner and me very well. Her expertise of being aware of more options and advancements in technology was able to give us more opportunities in starting family. Dr. Chen is one of the best. Highly recommended.
1.0 Rating
April 3rd, 2013
I was injured by Dr. Chen!!!
This doctor prescribes Lupron for all her patients even though the drug is dangerous and has a terrible reputation. I should NEVER have trusted her. Of course I was badly injured after just one shot and never recovered. Do NOT risk your health with this doctor. Any doctor who urges you to take Lupron and pretends it isn't dangerous must be avoided. Lupron doesn't just cause hot flashes. It causes serious irreversible injuries!!! Calcium and estrogen won't make it safe.
2.3 Rating
April 13th, 2012
1.0 Rating
April 4th, 2012
Dr. Serena Chen seems to have her own agenda
Patient health and safety seems to be a secondary concern for Dr. Chen. She urged me to take a dangerous drug combination which can cause vision loss ...
5.0 Rating
September 30th, 2011
Extremely knowledgable and caring
My husbnad and I found Dr. Chen to be very warm and extremely knowledgable regarding our case. We started with endometriosis as our primary diagnosis and after one IVF learned there were other issues. She made us feel as though she was as invested in us getting pregnant as we were and our case was not an easy one. I would absolutely recommend Dr. Chen if having a baby is the outcome you want!
1.0 Rating
March 26th, 2011
Had to leave Chen's practice to finally have a baby.
- Gave me less than 1% chance of having a baby based on outdated studies and her lack of understanding about basic reproductive endocrinology.- Did not properly diagnose my husband's male factor infertility.- Pushed donor egg program on me even though I said I would never consider it.- Left my husband sitting in the waiting room wondering if I was OK post IVF retrieval, even though she met and greeted every other partner. I was such a hopeless case in her eyes that she couldn't even take the time for pleasantries.
5.0 Rating
November 27th, 2010
Caring
Incredibly Caring.Going through what we are going through, it's nice to have a doctor who cares.Any question......you will get an answer and guidance.Treatment protocols are carefully crafted to each pattient, all blood work and US, even though may be done by a different doctor in the morning, is carefully reviewed by Dr. Chen to determine if any changes in protocol are needed. I'm in good hands.
5.0 Rating
March 28th, 2010
excellent
1.0 Rating
March 3rd, 2010
Cannot recommend
1.0 Rating
September 18th, 2008
Don't go to this group of doctors at IRMS
I had her as my reproductive endocrinologist for almost 6 months, the office staff was completely unprofessional [Shay], often forget to call you with medications, failed to diagnose my condition after 6 months of follow up and spending almost 3 thousand dollars.Her partner Natalie Cekleniak runs away from the room in case the pt asks questions. I had a really bad experience with those doctors and their staff and would not recommend anyone to go there
5.0 Rating
March 30th, 2008
Nearby Doctors

Dr. Serena Chen is similar to the following 3 Doctors near Livingston, NJ.