Rate Now
Share Your Experience
Have you seen Dr. Serena Tidwell?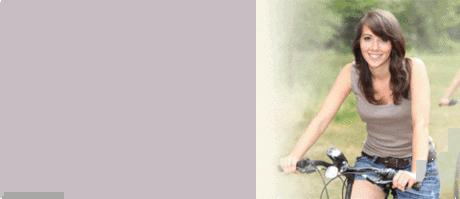 Endometriosis
Get the facts about endometriosis, including symptoms and parts of the body that may be affected.
32 Ratings with 11 Comments
5.0 Rating
February 17th, 2016
5.0 Rating
April 17th, 2014
Love the doctor and office
Ihave personally seen her as well as my daughter which she just delivered my granddaughter. We couldn't have asked for a better physician or NP, Judy. The staff was great and made us feel like part of the office. We will refer all family and friends there. A couple of times, we might have to wait but I am ok with that since I know I am getting good care. And know my daughter is taken care of too!!
1.0 Rating
February 1st, 2013
can never forget that bad experience
i had to switch her for another doctor on my delivery day. i was crying and in distress all day of my delivery and got 3 rd degree episiotomy after baby delvd. the heeling took 3 months. all because of her.. i asked her few questions and concerns and she was absolutely rude and inconsiderate. arrogant and non compassionate towards a lady who is almost in labor. even after so many years cannot forget and forgive her.
1.0 Rating
January 28th, 2013
Never going back!
Didn't like Tidwell AT ALL.Judy the NP was sweet but didn't agree with all her advice either.A couple of the office staff were nice including Kay,but receptionist Mina was extremely rude once I decided to leave Tidwell.At 34 weeks Tidwell started implying I might need to deliver early.The first "problem" was the baby wasn't showing sufficient weight gain.Then fluid in the sack seemed low.The next day it was fine.Then baby wasn't moving enough.Then baby showed signs of stress during contractions.Then baby's heartbeat didn't accelerate and stay accelereated during contractions.Every time I went something new was wrong,but the next day the issue would be resolved.VERY SUSPICIOUS!@ 36 weeks I switched to the midwives.I knew they wouldn't pressure me to have a c-section unless it was totally necessary!I had my baby at 38 weeks. He was completely healthy @ 7.1 lbs and 20 1/2 in.Thank you Jesus!Delivery took 4 1/2 hrs but I only pushed 45 minutes!I went all natural.No epidural or anything!My advice:have the courage to leave before it's too late!
5.0 Rating
July 31st, 2012
Current patient "they are a great group"
5.0 Rating
March 7th, 2011
5.0 Rating
October 20th, 2010
1.0 Rating
September 26th, 2010
very disappointed
i am so unhappy with my whole experience of my first delivery.dont even feel like talking about it. on the day of my delivery i asked the hospital to give me another physician. i was so upset with her behaviour and way of dealing with a patient who is in labour. i did not want my baby to be delivered by a doctor like her. also during the visits things were not satisfactory and staff is just like her. i called with a question and the nurse says "what is it"..very poor..dont spoil your joy of giving birth by going to her.
1.0 Rating
June 23rd, 2010
Would never recomend!!
5.0 Rating
May 21st, 2009
Mr. Delgado
1.0 Rating
April 9th, 2009
Disappointing story
I was very disappointed in my care with Dr. Tidwell. I found her not very trusting of the female's body ability to give birth. Her cesarean rates are very high. She used scare tactics to get me to consent to a c-section that was not medically needed and showed no bed side manner during the surgery. I developed an infection at the incision and had to go to the hospital because her office staff refused to let me make an appt. before the 6week post operation or to speak with her on the phone. My story is not unique. If you desire a vaginal birth I would ask lots of questions and then highly considered see someone else.
5.0 Rating
November 2nd, 2016