Rate Now
Share Your Experience
Have you seen Dr. Sergio Gonzalez-Arias?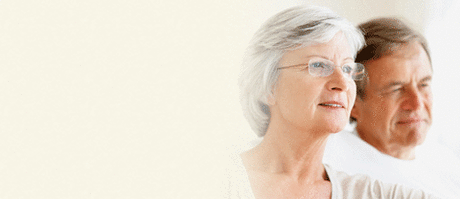 Alzheimer's Disease
Get the facts about Alzheimer's Disease, including the symptoms and stages.
49 Ratings with 17 Comments
1.0 Rating
March 1st, 2017
Spinal Surgery
First let me say no Dr. is God. However Dr. Sergio Gonzalez performed surgery on me in 2009. Since then I have been 1000% worse as it pertains to back pain. After the surgery I returned to his office and in his non professional attitude said to me, look sir there is nothing else I could do for you. His demeanor and tone is one that Ill never forget. His professionalism went out the window. Since them I've been to see several Drs. one recommended by him on my last visit, whom did absolutely nothing for me except tell me I needed more surgery. The pain has debilitated me. I lost trust in him and will never return to see him. I wish him the best but he did not demonstrate professionalism to me on my return visit. It was disingenuine to be one way with me before surgery and then change his attitude afterwards, The PAIN is WORSE than ever.
1.0 Rating
October 20th, 2015
Sad Facts
1.0 Rating
September 28th, 2015
2.0 Rating
April 14th, 2015
No profesional waiting x more 3 months to see him and later they cancel because he is going on vacation unacceptable.
1.0 Rating
March 14th, 2014
"Not the time of day"
Fortunately, I never got to see the doctor for upon waiting for 2 months & trying to reconfirm my appointment, I was told it had been cancelled due to my "not needing it anymore". I sure would like to know who decided this since I for one did not call to cancel. The next person, Ana, said there had been problems and she needed to reschedule me. I waited 3 hrs. and no one called. Is this the way to conduct a doctor's office? Needless to say, I will most definitely find someone else whose office will be much more considerate & forthcoming.
2.3 Rating
October 28th, 2012
Regrets
I had lumbar surgery with Dr. Arias, and regret it every day,as I am still at the same if not more level of pain a year later. I went to Dr. Arias based on his reputation and inspite of finding him arrogant and short on bedside manners, i went with the operation. He has been dismissive towards my complaints of pain and now I find myself having to seek other opinions and possibly going through a second operation. His office is rude and unprofessional. I guess he has become to big for his own good, or rather of his patients.
5.0 Rating
July 25th, 2012
Best Neurosurgeon
Dr. Sergio Gonzalez-Arias did a discectomy on my L4/L5 minimally invasive surgery. After visiting several Specialist in a 6 month period (while in constant pain) I decided to trust Dr Gonzalez Arias and chose him as my Specialist. It's the BEST decision I made! He came highly recommend from previous patients and clinicians. After my surgery I immediately felt relief in my back. During the entire process his was very informative, compassionate, and made me feel at ease. Thanks You Dr. Sergio Gonzalez-Arias!
1.0 Rating
August 14th, 2011
Dr Gonzalez Arias is rude and uncaring!
I had a cervical spine injury and went to see Dr Gonzalez Arias. He spent only about 5 min with me and I felt totally dismissed. He barely explained the surgery. He makes you feel as if he doesn't care. I am highly disappointed that I was treated in such a way. I didnt appreciate his lack of bedside manners. He was rude and inconsiderate. I chose another surgeon instead.
5.0 Rating
June 14th, 2011
life saver
5.0 Rating
March 15th, 2011
HANDS OF AN ANGEL