Rate Now
Share Your Experience
Have you seen Dr. Sergio Menendez-Aponte?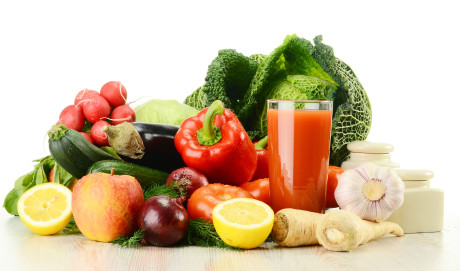 Type 2 Diabetes
Type 2 diabetes is a chronic disease in which your body is unable to maintain a normal blood sugar (glucose) level.
29 Ratings with 13 Comments
1.0 Rating
July 24th, 2016
Unprofessional. Was rude to my spouse for asking a question about scheduling and told her to shut her mouth. That is absolutely unacceptable. Treated me for the wrong things and just loaded me up with medications instead of doing proper tests and figuring out I just had a food allergy all along. Doesn't listen to you and won't remember you even if you've known him for years. I am so glad to have found a new doctor. The way you speak to your patients is very important, and to their families even more so. He sounded very condescending to me when he spoke and was downright rude to my wife. I will never go there again and I wouldn't recommend him to anyone, not even someone I didn't like. No one deserves that. Staff was nice.
1.0 Rating
June 9th, 2014
Terrible office staff
The staff is very very rude. They do not know how to navigate insurance companies. I had my insurance company call them, send them my insurance card and they still had issues. Their office is so busy that you will wait for over an hour and half to just get put in a room to wait for a doctor. The last time we were there another lady was waiting for her dad to get out and they had waited for 2 hours for him to be placed in the back and another hour before he was even seen. They finally left after 3 and half hours. When you call to make an appointment they assume they know what is best for you. The front office does not listen to anything you have to say; they interrupt you while you are trying to explain anything to them. DO NOT GO TO THEM!!!! THEY DO NOT KNOW HOW TO TAKE CARE OF THEIR PATIENTS!!!!!!
5.0 Rating
May 4th, 2013
Patience for Patients
Dr. Menendez is a popular physician because he is a knowledgeable, experienced. His manners are very courteous and friendly. He spends the appropriate time with his patients and I think that is what leads to waiting-room backlog. While staff at the office is mostly Spanish & Portuguese speaking, they communicate very well in English too and they all are professional and genteel. In my opinion, patients and their relatives have some responsibilities too. Any doctor's office is like any other business….be polite & civil and you will be treated politely & courteously (at least most of the time in life…LOL!) When people go to the doctor's office, they think, "They are the only one who needs all the attention & help right away from the staff and doctor". Next time, you visit any doctor's office, please look around, there are many who need same attention & help…so please have some Patience for other Patients!
1.0 Rating
March 12th, 2013
Patient
He is inconsiderate doctor that ignores what you tell him, won't take time to listen unless your a female. Knows his staff overbook and does nothing about it and will not refill prescriptions unless you make an appointment when you do and wait over 2 1/2 hours, be on time for your appointment but have to leave because you too have to go to work and he doesn't CARE and he dose not care if a refill is not made when HE stated you MUST take every night but I'm NOT refilling it unless you come in for an appointment and WAIT another 2 hours or more. How he has gone 27years without a malpractice suit is very hard to understand to think he is a CARING DOCTOR. If my American Doctor had not passed on, one who I never had to wait over 30 to 45 minutes, I would have never have been seeing him if I know what I know now???
3.7 Rating
November 27th, 2012
Dr Menendez is a great Doctor.The only problem is the time that you have to wait to see him. Lately I'm very disappointed due to the fact that they can not see me because they were full booked. wth. if is your main Dr and want so see him is because you are sick and you don't go to see the doctors to see "their pretty faces". Right now I'm looking for a new physician.
5.0 Rating
October 23rd, 2011
Excellent doctor.. I have been his patient for many years. He gives you total attention and care. Staff is friendly and professional. I recommend Dr M anytime.
3.7 Rating
August 5th, 2011
Consistent Problems but Good Doc
While this doctor is popular and has a caring attitude towards his patients, the staff needs to consistently check on patient administrative items to ensure they are resolved so ongoing care and treatment can continue. I have seen this doctor for many years and the consistent problems are the lack of communication with staff (probably die to the language barrier - they are hispanic and some patients are not) and the waiting time to see the doctor. When you are finally called back for treatment, he spends the appropriate time with you but this leads to a backlog of patients in the waiting area so scheduling needs to be fixed rather than overloading this doctor's schedule with patients.
3.7 Rating
June 3rd, 2011
Very Good Doctor, But....
Dr. Menedez is a good doctor. My issue is the wait time. I have taken off from work to make appointments in the past and have wasted hours waiting. His is a very popular doctor and too many patients are booked at one time. Also, the office is primary Spanish speaking. His office personnel must realize there are other non-Spanish speaking customers that do not care to hear the Spanish language for the entire time while we are waiting.
5.0 Rating
May 6th, 2011
Good Doctor
5.0 Rating
April 28th, 2011
My opinion
1.0 Rating
September 29th, 2010
This MD is caring for my grandfather in an acute medical nursing home and my grandfather cannot speak at the moment so we we tried to get a hold of this doctor to get info on his status and we we could not get a hold of him so we made an appointment to talk to him at his office in Winter Park. He was over an hour late and wanted to charge us $85 just to get info on my grandfather! Money is not an issue for me but he was very rude and said his time is too valuable to talk to indecent people like us! He was soooo rude, he belittled my family, yelled at us and said he doesn't care for my grandfather and to know that he is never going to walk or talk again (When other doctors told us he would in time). He made my family cry, and didn't even care. He is the worst doctor I have ever met and I am a registered nurse my self. Such a sad story.
3.7 Rating
September 9th, 2010
Good Doctor But...
Dr. Menendez is a good Doctor but... waiting time when you get an appointment is horrible always the wait is awful .. bed side manners need a little of improvement, showing a little and sometimes you end up seeing another Dr. or assistant instead of Menendez, more concern and caring would help. other than that he "hits it" right on target
Nearby Doctors

Dr. Sergio Menendez-Aponte is similar to the following 3 Doctors near Winter Park, FL.