Rate Now
Share Your Experience
Have you seen Dr. Seshadri Das?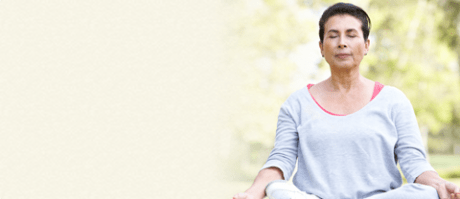 COPD
Get the facts about chronic obstructive pulmonary disease (COPD), including symptoms and complications.
35 Ratings with 15 Comments
5.0 Rating
November 4th, 2015
5.0 Rating
October 31st, 2015
Thorough and Thoughtful
I met Dr. Das after being hospitalized unexpectedly and learning that I was diabetic, literally, overnight. As a "healthcare insider," I am acutely aware of doctors' and hospital practices. I find Dr. Das to be both thorough and thoughtful in his demeanor. He spends time explaining different options, addressing your concerns, and, my case, not being offended when I bring in medical case studies and ask for clarification of the results. Dr. Das treats with more of a holistic approach, not strictly medical, but looking at your lifestyle and habits to make sure that your treatment protocol works for you. I have referred numerous friends to him and they are all very satisfied with him and his bedside manner. He is never in "panic mode." He keeps up to date with developments in his medical specialties and with all of the current changes in healthcare today, that's imperative. In addition, Dr. Das makes daily rounds in the hospitals to see his patients. He fully reviews charts and makes certain that his decisions are followed by hospital staff. This is important when you are in a vulnerable situation, as you are when hospitalized. You need to be sure that your doctor is the one in charge of your care. Some people complain about the wait time in his office. I experienced a long wait time only once and after that, I have been in and out of the office within an hour.
1.0 Rating
October 8th, 2015
This Dr wears gloves when he examines me. I am a very clean person and this is a routine exam for my thyroid. Why does he do this?
1.0 Rating
August 5th, 2015
shortest visit ever!
1.0 Rating
April 6th, 2015
PA Meir was the best. He was the only one who could diagnose and treat my problem accurately and effectively. I will be following him to his new practice.
5.0 Rating
February 10th, 2014
Great doctor
5.0 Rating
February 18th, 2013
visit
he is very knowledgable, kind, has lot of patience ,he is one of the best dr I recommend for every one
1.0 Rating
January 30th, 2013
terrible doctor. I had to wait over 4hours in a very dirty waiting room. he spent only 5 min with me, yet i got a bill from him for over $300 stating that he spent 90 min with me which is complete false. he was not concerned about diagnosing or treating me. he kept answering his personal cellphone while he was with me. he did not answer my questions properly, he just rushed me out before i had a chance to even ask him anything.
2.3 Rating
July 5th, 2012
LOOOOOOOOOOOOOOOOOOONG wait
Horrible 4 hour wait. what are scheduled time appointments for?????
1.0 Rating
January 17th, 2012
Horrible Experience in Every Way
I went to see Dr. Das after my PCP found a problem w/ my thyroid and he said Das was "the best" endocrinologist on SI. If that's the best this island has to offer, we're in big trouble.From the dingy office and rude receptionist, to the ridiculous wait time to the horrifyingly short visit with the doc, nothing about this office made me want to come back. Ever.The receptionist was curt and uncaring, cursed in front of me and rolled her eyes after hanging up the phone w/ a patient. She also refused to give me an estimated wait time.From the reception, I went to the very small and very full waiting room. Accommodating only 12 chairs for well over 15 patients was to say the very least. The TV was blasting, the carpet was dirty as were the chairs & there was little in reading material. After I waited 2 hours, I had to leave to get my daughter from school (she's only in school 2.5 hours a day as it is), I asked to reschedule hoping the doctor was worth the horror as my PCP said.When I came back a few days later on what another receptionist claimed was a "slower day", I went through the same exact process as before, right down to the other 15 patients waiting in the waiting room barely big enough for the 12 chairs it houses. The difference? I waited 4.5 hours this time and spent a whole 12 minutes with the doctor. I spent more time with the MA when she weighed me, took my BP and my history than I did with the actual doctor. He didn't answer any of my questions directly, they seemed more like vague guesses than anything else. He started me on a medication that he said we'd have to monitor for the next 3 months before we knew if it was working.Anyway, here I am, 1 year 3 months and 2 endocrinologists later, after my initial diagnosis in the SAME. EXACT. SITUATION I started in. My dx is Graves Disease, it's not uncommon, so I've no idea why Das was unable to treat it if he's "the best."I would NEVER recommend this doctor to anyone.
3.7 Rating
April 29th, 2011
He's a great doctor but the wait time is crazy...do not make plans the day of your visit honestly its about a 5 hr wait l...I've been seeing him for 3 yrs he has treated my hyper thyroid since my pregnancy...during my pregnancy extremely caring my wait time was about 1 hr...I've notice he caters to the pregnant woman... all in all he is helpful and caring that can be the reason why he over books his patients
Nearby Doctors

Dr. Seshadri Das is similar to the following 3 Doctors near Staten Island, NY.