Rate Now
Share Your Experience
Have you seen Dr. Seth Brown?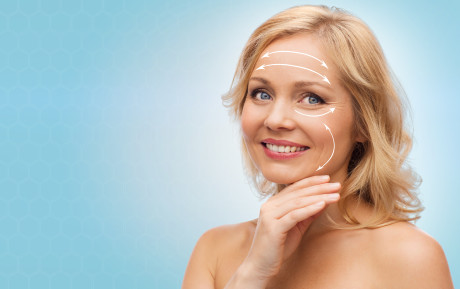 Facelift
Get the facts about facelift, including the visible signs of aging that different types of procedures can address.
Quality Rating
Highly Satisfied
37 Ratings with 11 Comments
5.0 Rating
April 11th, 2016
Fantastic Doctor
I am a person with multiple rare, chronic conditions. As a young, disabled, single mother with chronic pain and "invisible" conditions, I am used to being disbelieved and often even flat out accused of being a drug-seeker. 95% of the doctors I see have never even heard of my condtions... even as specialists in the area. As a result, I have significant trust issues when it comes to doctors and I usually go in expecting another bad experience. Dr. Brown, an ENT, not only was familiar with ALL of my conditions and how they might affect what he specializes in but he never showed a flicker of doubt in his face. He was kind, friendly, had a great sense of humor, put me at ease, and I could tell he saw me as a person, not an impossibility or medical oddity. He gave me multiple options, explained everything thoroughly, looked for problems associated with my conditions beyond what my actual complaints were, and even apologized for needing to do a test that wasn't altogether overly pleasant. I don't think I've come across such a kind doctor in a very long time and should I need any further help from an ENT, I'd be right back in his office in a heartbeat. I say this very rarely, but I have no reservations recommending this doctor. The truth is, he's restored my faith in the medical profession just a bit. His kindness went beyond me just being confident in the care he could provide, he was good enough that he gave me a bit of faith in regards to maybe finding other doctors out there with his level of compassion as well.
3.0 Rating
April 7th, 2016
5.0 Rating
November 2nd, 2015
5.0 Rating
September 16th, 2015
You can trust him with your health
Dr. Brown is hands down the best doctor I've ever seen in my entire life. In 2008 he performed a tonsillectomy and adenoid removal surgery. In 2015, after a few consults, we decided to go ahead with a turbinectomy to help ease my breathing. As soon as I woke up from the surgery I felt a difference in my breathing. Dr. Brown is a rare breed of doctor who is warm, compassionate, and socially competent. Love him!
1.0 Rating
June 11th, 2015
Stay away from this place. They bill for EVERYTHING. I mean every little thing. I have had this operation 7 other times and was not billed for post ops. Here, they bill for post ops. Not only that, but they sneak in all these charges you would never of thought of. Had I known this, I would of just rinsed my nose out with salt water post surgery. I will never go back.
1.0 Rating
November 23rd, 2014
Gouger
5.0 Rating
February 12th, 2014
D. Slater - Dr. Brown is worth the wait
When it comes to your sinus health and only the best will be accepted go to Dr. Brown. He is not only the best in this area, I would go further and say nationwide. He is competent, caring, compassionate and honest. For the post about waiting an hour - Fortunately, I have never had to wait, Dr. Brown has always seen me on time or early - 5 appointments. I would have waited in the waiting area days if that was is what it would take to have Dr. Brown perform my surgery. No doubt he is the best in the field hands down! My surgery went well and just as he explained. I am truly indebted to this Dr. for his skills, knowledge and professionalism. Stop searching you are not going to find a better sinus prossional than Dr. Brown. I am just happy, I was fortunate enough to find him. Thanks. Dr. Brown and Tessma for doing a wonderful job!
5.0 Rating
June 19th, 2013
A Doctor who listens
I had seen Dr. Brown after first seeing four other ENTs who each gave me a different diagnosis with no resolution--and that was after spending maybe 10 minutes with me. Dr. Brown actually listened, asked a million questions that made sense and came forth with a plan of action to find out what the problem is and try and fix it. He was very forthcoming that he couldn't fix it today- honesty too- but now there's a plan and I have a feeling of hope. This may or not work out but I didn't get anywhere the level of courtesy and care that I did here. No matter what happens, don't settle.
5.0 Rating
March 20th, 2013
Seth Brown
I can't say enough good things about Dr. Seth Brown. He has been treating me for chronic sinusitis for about 5 years now. Dr. Brown is a young, energetic, intelligent and personable human being... and, oh yeah, he is a great doctor too! Above all, he LISTENS. Tavi at the front desk is super and his staff is uniformally fabulous. You can't go wrong with Dr. Brown.
3.7 Rating
October 25th, 2012
My visit
I arrived early as requested so I could fill out paperwork. It was unnecessary to arrive early. The paperwork was minimal and only took 5 mins and I ended up waiting for an HOUR before seeing Dr. Brown. I assumed he was with another patient but I now doubt that as no one else came in or out to see him. I was the only one waiting to see him. Dr. Brown seems knowledgable but his personality is rather blah. He doesn't seem to have any sense of humor...strictly business with him. He answered my questions and advised me on what to do to help my situation. However, his advice was all things that I was already doing and I realized immediately that he wasn't going to be helping me at all. My overall impression is that he is competent in his field but wasn't worth the extra money to go and see. I guess I'm looking for a doctor that thinks outside the box. There is no excuse in my book for having me wait an hour in that waiting room. I won't be going back.
5.0 Rating
April 6th, 2010
Excellent Doctor
5.0 Rating
April 4th, 2017