Rate Now
Share Your Experience
Have you seen Seth Tuwiner, MD?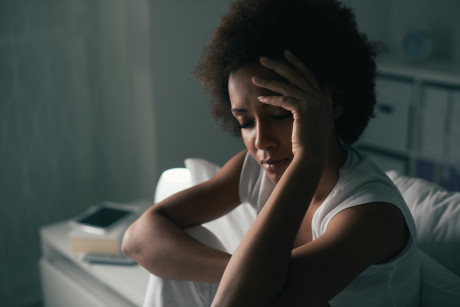 Bipolar Disorder
Get the facts about bipolar disorder, including the different types and symptoms of each.
Quality Rating
Highly Satisfied
37 Ratings with 15 Comments
5.0 Rating
July 19th, 2017
Dr. Tuwiner was helpful and kind, very personable! I felt comfortable right away, which is rare in a doctors office. I worked primarily with Sandy after my appointment when it came to fulfilling my prescription, and she fought my insurance company all week long (literally, i can't imagine how many calls she made!) to ensure that I got the correct meds that Dr. Tuwiner knew I needed. She was SO patient, helpful, kind, and ultimately achieved what we needed. I'm so thankful that she was willing to take the time and energy to fight for me! Because of her efforts and Dr. Tuwiner's experience, I'm now saving almost $100 every month on my migraine meds, and have a medication that works even better than the last dr. i saw prescribed! I'd highly recommend their office if you're in need of a neurologist!
5.0 Rating
June 7th, 2016
5.0 Rating
January 18th, 2016
work comp care
I was had a head injury while at work and my work comp company sent me to see Dr. Tuwiner. After ordering a bunch of stuff, he diagnosed me with a traumatic brain injury. My wife said that explained a lot! Dr. Tuwiner was amazing and got me on a good treatment plan. It is hard when you can't function like you used to and since you don't look sick, people didn't believe me at times. The doctor listened to me and took my symptoms seriously. Thanks to you and your staff for great care.
5.0 Rating
June 26th, 2015
I have encountered countless doctors and specialists as a nurse in a hospital, and I can honestly say that Dr. Tuwiner has the best bedside manner of any doctor I've interacted with as a patient or a nurse. Despite his extensive qualifications, he manages to explain diagnoses and test results in an approachable way that is not at all condescending. He seems to genuinely care for his patients and never seems to be in a rush during appointments, allowing plenty of time to answer patient questions. I am truly impressed by Dr. Tuwiner and would recommend him to anyone needing a neurologist's services. His office staff is also very professional, friendly, and efficient.
5.0 Rating
July 2nd, 2013
Patient
5.0 Rating
April 24th, 2012
i have my life back
Dr. Tuwiner is highly respected in my community. Several members from my Church are his patients and love him. A neighbor highly recommended him too. I have had undiagnosed epilepsy for years. It has affected my personal life and work for some time. He asked the appropriate questions and did extensive testing. It was frustrating going through various medications to treat my epilepsy and he was patient and walked me through the process. Some medications worked but I could not tolerate side effects. Finally, I am seizure free and have my life back. Thank you Dr. Tuwiner for helping me. You have made a difference in my life.
1.0 Rating
December 4th, 2011
Fragile Ego
Dr. Tuwiner came across as very caring and sincere - until I questioned his diagnosis. He is a sole practitioner with little experience and a lot of insecurity.
5.0 Rating
February 5th, 2011
j. aziz
i was having these weird episodes where i would almost faint and in some circumstances stare for seconds not able to respond to those around me. after my neurological evaluation, dr. tuwiner did an eeg in the office followed by a 48 hour eeg (like holter monitor) where i went home and my brain waves were recorded. he was able to capture my events and diagnose me. i was first devestated, but then relieved that i finally know i have epilepsy. he has treateed me and ever since then i do not have these episodes. thank you dr. tuwiner for helping me. you are a smart and kind doctor. my life is better now.
5.0 Rating
December 12th, 2010
i was scared to have a nerve test since i have heard horror stories about the exam. Dr. Tuwiner made me feel at relaxed. He was professional, kind and calming during the test. He explained the results to me in detail answering all my questions. Not only did I receive a high level opinion, but left feeling treated with respect.
5.0 Rating
April 4th, 2009
5.0 Rating
April 1st, 2008
kind doctor