Rate Now
Share Your Experience
Have you seen Dr. Seth Wharton?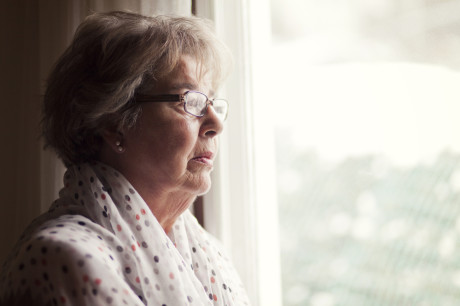 Clinical Depression
Get the facts about clinical depression, including the symptoms and related depressive disorders.
32 Ratings with 12 Comments
1.0 Rating
October 15th, 2015
5.0 Rating
October 2nd, 2015
Great Doctor
1.0 Rating
October 1st, 2015
Not someone I'I'llm see again.
1.0 Rating
October 1st, 2015
Find a better option
5.0 Rating
February 21st, 2015
1.0 Rating
January 30th, 2015
Rude office staff
This office staff is the rudest, most disrespectful, and confrontational I have ever encountered in my 66 years. I had arrived at 8:50 for a 9:00 appointment and found the door locked and the office dark. I knocked but no one responded. So I sat on the floor outside the office, thinking that perhaps the bad weather had caused them to be delayed. Instead, the door was opened at 9 promptly. When I light-heartedly commented that I thought the snow had caused them to be delayed, the receptionist coldly pointed to the sign on the door that said "Office Hours 9-5." When I said that I always try to be early for a doctor's appointment so as not to keep the doctor waiting, she nastily responded, "When was the last time YOU ran a doctor's office? Dr. Wharton is always late and won't be here until 9:30 so you can take it up with him." I suggested that they might have let me know that when I made the appointment so I wouldn't have rushed. In a confrontational tone she repeated, "Take it up with him." I said I would. Then they announced that I had a $20 copayment from my previous visit and demanded payment I said that, having 3 insurances, I have never had to pay a copay. She told the other receptionist to print out my invoice and roughly handed it to me. I said I would call GHI and take it up with them. As I turned to take my seat again, she rudely said: "It's only $20." I turned back around and sharply commented: "How dare you speak to me that way? What do you know of my situation?" It was at this point that I was brought in so she could take my blood pressure. I could tell that my agitation level was up so I wasn't surprised when she announced that my pressure was 174 over....I never heard the rest. I picked up my things and stormed out, using (for the first time) a 4-letter profanity. I had gone there because of pains in my head that scared me. I left there with a pressure that was 50 points higher than it should have been. Clearly these women have forgotten that they are dealing with people who are ill and scared. Shame on them. I telephoned Dr. Wharton immediately upon returning home and apprised him of my awful treatment at the hands of his staff. He listened attentively and asked for me to return so he could treat me. However, there was no way I would ever return to that office. I have rated Dr. Wharton well based upon my first visit with him. He deserves a better staff.
1.0 Rating
November 21st, 2014
Omg
Well... I waited over a month to see this man! What a joke. I told him my symptoms, he did a exam and then stated he found nothing wrong with me and told me to leave. Mind you my vision goes white, my face and left side of my body goes numb, and my arm gets weak. Not to mention instant weird head aches. He requested no tests or follow up appointments. I'm no rocket scientist but when my vision dims out white, accompanied with other symptoms stated above, there is definitely somthing not correct, and I only have a high school diploma coming to that conclusion. This man is cold, and could care less if I died! This is based on my first and last impression of him.
1.0 Rating
May 27th, 2014
Same problem as the reviewer below
Basic overview: went into appt, he went over all my symptoms which I did think he was very through about. Then he follow-up with some reflex tests etc. We went back into the office and said that my diagnosis was stress or anxiety. I started crying at this point of the apt which he did react well since I was new patient. I felt like I was talking to a brick wall and he was taking my symptoms out of context. I did not like his attitude - not to say he is not a good person - but not comfortable to share anything else with him. I cancelled all future appts and tests with him. Two months later, found my diagnosis with my regular doctor who is treating me. I am glad I did not waste any more time with this doctor - it would have been a waste of copays. Unfortunately, it's sad when there are only two neurologists in the area.
3.7 Rating
September 4th, 2013
indifferent
Dr. Wharton is a knowledgeable doctor, but he does come across as being very cold. Maybe if his patients would express that to him, he would try harder to make an connection. I am a patient to Dr. Wharton, an I find him indifferent. As long as he continues to make the correct diagnosis for me, I can deal with his seemingly cold beside manners. On my next visit with him, I may mention to him some of the reviews I read and see if this ignites a change in his disposition.
1.0 Rating
March 5th, 2013
recommend others
5.0 Rating
January 30th, 2012
1.0 Rating
July 2nd, 2009
wrong
I am a 38yr female. I was sent to this doctor after it was thought I may have ms. I was having trouble walking, headachs, weakness in the right side, vibrating sentation in the right leg and other problems. The doctor insisted I was just stressed and maybe depressed. I had sharp shooting pains from neck to legs, with a stange vibrating sensation. After a mri of the brain showed nothing, and a 3 min check of reflexes(of which I noticed the right leg jumped much higher then the right, I thought that was strange) he still said I was stressed and he was done. I asked if the problem could be in the back or neck. He smiled and said no your depressed. I then told him no I was not depressed and if I were stressed it was from the symtoms I was having. I asked again if it could be in the neck and he said no, and he showed me to the door. Almost two years later I have found out that it is in the neck, that I have hyperreflexia, ddd and cervical stonsis with mylopathy. I will most likely be looking at surgery soon because I have lost feeling on the right side of my face and down. This doctor has made me not trust any doctor again.
Nearby Doctors

Dr. Seth Wharton is similar to the following 3 Doctors near Saratoga Springs, NY.