Rate Now
Share Your Experience
Have you seen Dr. Seval Gunes?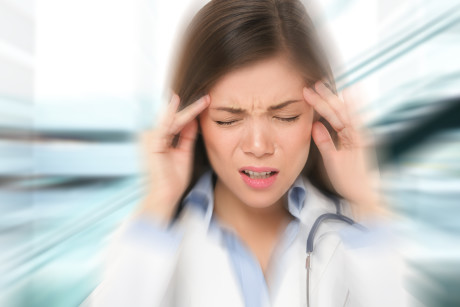 Migraine
Get the facts about migraine headaches, including the different types of migraine and migraine triggers.
Quality Rating
Highly Satisfied
23 Ratings with 11 Comments
5.0 Rating
March 19th, 2013
a True Pain Management Doctor
My. wife has had neck surgery to address a degenerative disc issue, and has seen many doctors over the last several years to treat the constant pain, both before and after the surgery. We've run the gamut from "pain mgmt" doctors who were afraid to prescribe anything other than physical therapy (?) to doctors who ran true "pill mills". We recently moved to a new area in DFW and I chanced upon his profile. After 1 visit I can't even begin to tell you what a difference he has made. He took the time to really understand what was happening, and his whole attitude on the subject has been refreshing. For the first time in years my wife actually has some hope that she can not only live life with minimum pain, but likely return to work as well. Hopefully you'll never need a pain Dr., but if you do we could not recommend Dr. Gunes highly enough.
5.0 Rating
January 22nd, 2013
Great Doctor - Really Knows His Stuff
Having just relocated to the area from out of state and having had the same doctors for the past 10 years, I was a bit nervous starting the whole pain contract thing with a new doctor. When I initially called for an appointment the soonest available was 6 weeks out...but because of my symptoms and history they were able to work me in for an appointment in less than a week. He takes time to review you, doesn't rush appointments, listens to you, and is also not afraid to set you straight. I am very impressed with this dr. and would recommend him to anyone experiencing pain and needing a good doc to help them.
5.0 Rating
December 27th, 2011
5.0 Rating
September 12th, 2011
5.0 Rating
March 2nd, 2011
Great With Patients
When I started visiting about 3 years ago, I was in severe pain. Dr Gunes methodically tested me and determined that I had a torn disc in my back. Through a regiment of treatments and medication, I am so much better and able to do most anything as long as I use good judgement.Dr. Gunes is great with people, always kind and really cares.Dr Gunes is the best doctor I have ever had. I highly recommend him if you are in pain and need some intervention.
5.0 Rating
April 9th, 2010
He has treated myself and other members of my family and has been very professional to myself and others. If you have an immediate problem, he always seems to be available for assistance.
5.0 Rating
January 6th, 2010
Dr.Gunes has been extremely helpful since day one.He discussed my problem and possible avenues of treatment very thoroughly and started me on a treatment plan that was probably on the conservative side to begin with. And he has gradually tailored it in order to give me the best possible pain relief without over-medicating. He does his best to ease your pain without putting you at any possible risk.Without his help I wouldn't be able to walk anymore, so he is a godsend to me. He and his staff are very courteous at all times.Both quick and caring at the same time.I can't say enough good things about them both. I can't help but feel Mr.Sanders created his own problems from reading his review over there on the right if it's still there.He HAD to be misusing his medications,using non-prescribed medications,or possibly street drugs or something to be dropped by Dr.Gunes.He wouldn't do that for no good reason,that doesn't make sense.You have to agree to a contract to get treatment and he must have broken his part of that contract.Sorry but I believe Dr.Gunes probably did what was best for you and himself,whatever the cause.He is not a dealer and his office is not a pill mill.He and his staff are professionals.Follow his instructions and you WILL get relief.Break the rules and he can't treat you. Thank you Dr.Gunes for all the help you've given me.
5.0 Rating
April 28th, 2009
Dr Gunes is absolutely wonderful.
5.0 Rating
March 24th, 2009
Mary Vaughan
5.0 Rating
March 22nd, 2009
Dr. Gunes is wonderful.
2.0 Rating
September 18th, 2017