Rate Now
Share Your Experience
Have you seen Dr. Shadi Badrieh?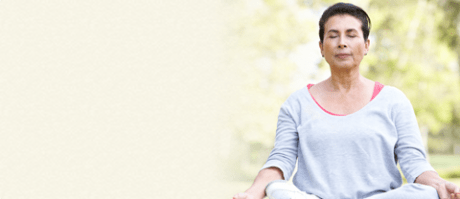 COPD
Get the facts about chronic obstructive pulmonary disease (COPD), including symptoms and complications.
18 Ratings with 9 Comments
5.0 Rating
March 29th, 2016
1.0 Rating
June 9th, 2015
5.0 Rating
April 22nd, 2015
Great Doctor
5.0 Rating
November 1st, 2014
A Welcome Relief for Patients that need to be listened too!
I had some weird scary physical issues start happening this past summer. My primary care doctor (actually a do) was sending me down the path of no return (I felt). I did some research based on my blood work and arrived at the conclusion that I was NOT going crazy but I needed to seen an endocrinologist. I know the good Lord led me to Dr. Badrieh. He is patient and listens and asks questions and is very thoughtful. HE LISTENS! HE TAKES TIME! Wow! I now know I have primary hyperparathyroidism and are in the process of determining which para it is. If I had not been pro active in my own health care I would be seeing a neurologist for dementia.
5.0 Rating
August 26th, 2014
Patient
5.0 Rating
June 2nd, 2014
Very thankful
5.0 Rating
April 22nd, 2014
I was newly diagnosed with Graves disease and was recommended to see him by my PCP. He guided me through every step of the therapy he suggested. He accurately described symptoms I would have during this process and said that it would be a couple of months before I would start to feel better. This doctor and his staff were supportive and understanding. They were even able to get me an appointment the very next day after I called with severe symptoms. Its been 6 months and I finally feel great! Thank you for being patient with me during this process. I would recommend him to anyone.
1.0 Rating
July 1st, 2013
Not Educated on the the issue
My daughter went to him and has been on medicine for the past 5 years. She knows if her medicine is working by the way she feels and you can ask anyone without their thyroid and they will tell you they can tell by how they feel if the meds work. He basically said she was being treated with old school witch doctor type medicine and he was taking her off of what she was on an putting her on synthetic meds. She explained the synthetic made her sick, etc... he basically called her a liar, she said it caused her to gain weight, he said get over it. Your going to gain so get over it. You better exercise. As of today she is still miserable and I think we need to find someone that knows something. Our doctor retired and he has been the only one to get her feeling well
2.3 Rating
September 27th, 2012
Poor Communication
I have been seeing this endocrinologist for approx. 6 months now and am very unsatisfied. He seemed to understand my illness at first yet I have come to realize he does not and is not studied much on thyroid disorders. He is pushy for RAI ablation and also does not listen to what my concerns are. He does not remember what he said from one visit to the next and diagnosis changes in between visits. I was diagnosed with Grave's disease and began treatment. He did order the correct tests that should be ordered with these types of thyroid disorders yet he does not seems to ever understand the results. After one visit and upon returning, I had questions concerning Grave's and he said "did I tell you you had Grave's disease? If so I'm sorry. You do not have Grave's disease. You have a different thyroid disorder. He is not personal at all. Doesn't even know who you are from one appointment to the next and doesn't read up on what he told you previously until he is there in the office with you. Then he will pull out his lap top and began reading what he had written. He however does not read all the context so he is always confused. If you need to have a prescription refilled, I would suggest you begin trying to get this done weeks in advance before you get anywhere near running out because even the pharmacy has a difficult time getting him to respond to their requests. His nurse is very hysterical. She reminds me of someone on crack cocaine actually. Just a mess and never available if needed . You will never be able to reach her by phone and just take your chances that possibly you may get her to call you back but it will be sometime before that happens. The Dr. is not a mean person. He is a good enough person, but not someone you want taking care of your health. You are only a number and you will never be someone he remembers. Just terrible and I would not recommend anyone with thyroid issues to visit him. He has no clue how to treat this disease.
5.0 Rating
November 2nd, 2016
5.0 Rating
June 24th, 2016
Nearby Doctors

Dr. Shadi Badrieh is similar to the following 3 Doctors near Everett, WA.