Rate Now
Share Your Experience
Have you seen Dr. Shadiar Ohadi?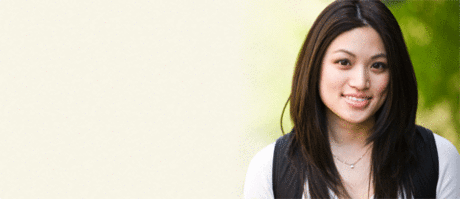 Birth Control
Get the facts about birth control so you can decide which type is right for you.
Quality Rating
Highly Satisfied
29 Ratings with 16 Comments
5.0 Rating
February 15th, 2017
Ohadi is Great!
5.0 Rating
February 23rd, 2011
I LOVE MY DOCTOR!!!
I not only have a fabulous doctor in Burbank (Shadiar Ohadi, I have someone who will listen to my concerns and be concerned about my health. Dr. Ohadi is pheonomenal and her office staff is great. I have read the other comments from patients and besides the two (2) that must have been written by self absorbed idiots, I would say that it shows that Dr. Ohadi is a winner in everyone's eyes - especially mine and my family's!
5.0 Rating
December 30th, 2010
Dr. Ohadi is Fabulous!
She is the best family doctor anyone could ask for. She is always kind, available, knowledgeable, caring, efficient. I love her new office, it is so peaceful and calm in there. Her staff are so helpful. Highly recommend her. She listens and takes time to answer phone call and emails with patients promptly. Hats off to her. Hard to find doctors like her who really care. She remembers stuff from previous visits that we discussed, amazing care.
5.0 Rating
November 7th, 2010
1.0 Rating
January 9th, 2010
5.0 Rating
November 26th, 2009
Dr. Ohadi is excellent
5.0 Rating
November 12th, 2009
Such a Wonderful Doctor!!!
I feel so luck to have been refered to Dr. Ohadi by my friend at work. She is so kind, knowledgeable, caring and compassionate. She takes time to explain and provide alternatives. How many doctors do you know who give their emails to their patients. Well Dr. Ohadi does. I love her and am taking my family to her.
1.0 Rating
October 1st, 2009
Dr. Ohadi's staff is helpful and shes ok for everyday basic ailments. However, like many doctors, she is pressed for time and distracted.Failing to look at my chart, she unnecessarily ordered a blood test when I had one the previous week on her orders. In another instance, it took over a week and over 8 calls to get test results, but they were being recalled from memory (results were ready after 2 days). Her office later left a message saying the results were normal when Dr. Ohadi told me they were not. I had to get the actual results from the testing center directly. When finally discussing the results after her review, she switched patients midway through the conversation and started telling me another patients results for a completely different problem and even told me the patients name.After failed attempts at physical therapy, she led me to believe that living with pain would be a part of my life unless I wanted to have surgery. Only after I could not perform daily functions properly and I was in tears from pain did she suggest other alternatives.I think if she had more time, she could provide better care, but with her busy schedule, theres an increased chance of doctor error with her.
5.0 Rating
July 15th, 2009
Dr. Ohadi is the best doctor I have ever met and I have met a few in my life working in the healthcare field. She is my familys doctor from my husband, sons, mother, sister, and niece. The whole family goes to see her. She is a wonderful doctor to talk to. She is a very good listener unlike some doctors who just wants to rush you out of their office. She is very accessible and returns my calls promptly. My sons love her, she is excellent with kids. She has been their pediatrician since they were born. I would not trust my kids health to anyone else but her. Her office staffs from her nurse to her billing people are very friendly.
5.0 Rating
June 24th, 2009
Dr. Ohadi is a life saver
5.0 Rating
June 18th, 2009
Kathy Gallegos
5.0 Rating
June 17th, 2009
Dr. Ohadi is a very carying and loving doctor. She cares about her patience so much and every time go there she does not only check me up she also has conversations with me. She is very easy to talk to and always makes the trip to the doctors office enjoyable. In addition having an interest into becoming a doctor she helps me out and gives me her advice. Being only 18 years old i do not only see Dr. Ohadi as a docture but also as my guide towards Medical School. From my previous appt Dr. Ohadi called me to see if i was doing better. I don't know many doctors who take the time to call their patience to check up on them! She's great =)