Rate Now
Share Your Experience
Have you seen Dr. Shahid Riaz?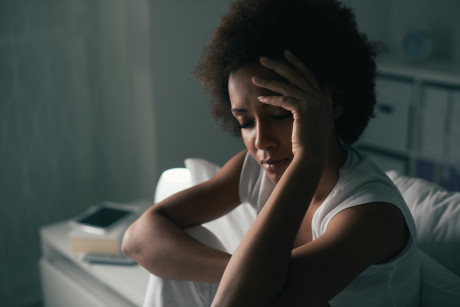 Bipolar Disorder
Get the facts about bipolar disorder, including the different types and symptoms of each.
33 Ratings with 16 Comments
1.0 Rating
September 24th, 2016
Terrible experience
1.0 Rating
January 18th, 2016
Lacks sense of emergency and professionalism. Awful experiences with promptness and schedules. Also it was impossible to get a hold of him (4 attempts) after a week in the hospital because of a stroke to simply request the refill of a major medication to prevent future strokes. Poor philosophy of care with his patients.
5.0 Rating
October 2nd, 2015
5.0 Rating
September 16th, 2015
1.0 Rating
April 15th, 2015
NOT RECOMMENED FOR ANYBODY
I am only putting one star for anything because I can't put no stars!! My daughter is unfortunately a patient here (but not anymore). I have called numerous times for the results for her EEG (WHICH I HAD TO REQUEST B.C HE WOULDN'T DO ONE) and I have been waiting a month it. I have been asking for 2 weeks now for a paper work that he has to fill out for her and won't do it nor give it to me! The woman at the front desk is rude, not helpful and turned her back on me when I went today to get the paper work. I do recommend anybody to go here or waste your time!!
1.0 Rating
March 11th, 2015
Worst office visit encounter
I have never written an online review but I was so taken back by the RUDE office staff that I had to warn someone before they wasted their time and money here!!! I have worked in the medical field for I've 15 years and have seen several doctors for different problems and NEVER had I had an encounter with such horrible staff. I walked out.
1.0 Rating
February 24th, 2015
I waited at his office in Orlando for 2 hours. New patient and new to the area. When I finally saw him he asked questions and I could not ask him any questions. He kept talking over me. I couldn't even tell him why I was there! He prescribed a med for my migraines and ordered an MRI. He did not want to see me back for 6 weeks. What if there was something seriously wrong? I called to ask a questions about a med, never got a call back. His office girls are horrible. They can't speak good English. Very hard to communicate with. He won't return my calls...very frustrated. That's a red flag to change Doctors. Do not go to him. Don't even waste your time with him.
5.0 Rating
April 13th, 2014
the staff is short but very professional and loving. Dr Riaz is very patient and always ready to help. He has a lot of experience and is a Dr that is not worry just for money. They really care about patient. the waiting time is a little bit long but is because he spend long time with each individual patient so I love it. I definitely recomend them. we made a great election
1.0 Rating
February 6th, 2014
Don't walk away from this Guy RUUUUUUUUUUUUUUUUUUN!!!!
5.0 Rating
May 14th, 2013
Excellent Doctor Great Staff
Dr Riaz is an EXCELLENT doctor. He is very professional, sweet and affectionate with his patients. The staff is always willing to help and identify with the problems of each patient (like a family) . Probably the waiting time is a bit long but it is because the doctor spends much time with each patient and not let them go until symptoms have been resolved. I DEFINITELY recommend this doctor and I think it is better to wait a bit but having a high quality medical care from the doctor and staff. You will really appreciate it.
1.0 Rating
January 24th, 2013
Horrible every time I go.
I had to change neurologist after seeing him for 3 months. The office staff are rude and do not relay and understandable information. They are slow if ever to return phone calls. And can never get in between appointments if having issues. He is bloomed out like 2-3 months in advance. I would NEVER recommend him others but rather tell them to avoid his practise.
3.7 Rating
August 6th, 2012
let it be known
dr. riaz is only in his davenport office TWO days a week. therefore, wait times are outragous and he spends less time with the patient. he started out as a good doctor that was in the office every day, but with him doing refills or anything else only two days a week, i have to find another doc. nobody can wait to get their meds refilled.