Rate Now
Share Your Experience
Have you seen Dr. Daniel Davidson?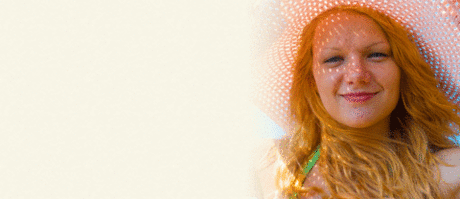 Skin Cancer
Get the facts about skin cancer, including the different types and symptoms.
Quality Rating
Highly Satisfied
15 Ratings with 13 Comments
5.0 Rating
January 11th, 2012
Amazed with my experienced---Nothing but Excellence
This Doctor (Dr. Daniel Shane Sheibani Davidson) who is one the most famous cosmetic surgeons in Beverly Hills came very highly recommended. He is so busy usually, that I wonder how many patients he has attracted to him, but that is a great sign for a surgeon. In a specialty that most surgeons are suffering because they have no patients, he is still as busy as ever. I hear he had an office on Wilshire Boulevard which was on the penthouse of a tall seventeen story building and he occupied the whole floor and he operated from early morning till late at night very day. 20-30 surgeries per week for almost 15 years... WoW.. Can you imagine that....I was so impressed with his work, demeanor and his office staff that I can't stop telling all my friends about it. When I read some of the stuff where some of these premadanas have written about how they felt because the doctor and the office are busy, I had to laugh. If you go to a doctor who has no other patients other than you, that's when you should worry!! Get a life and grow up is what I say to them!!Put it all in perspective. I love Dr. New Me. He is so kind and cool, that I feel he is like a member of my family when I go to his office. He treats me like a family. Matter of fact when you enter his office the first thing you encounter is sweetness and kindness of his staff and the award of the Most Compassionate Physician 2010 on the wall. All the fame and glory and success he enjoys are well deserved.Kudos Dr. New Me , I love you and your staff.
5.0 Rating
August 23rd, 2011
Great is a huge Understatement, Dr. Sheibani is THE BEST
5.0 Rating
July 20th, 2011
Amazing Doesn'T Even Start To Express How Great Dr. Sheibani was
I wanted to have my previous work corrected and was very worried. I did not want to have the smae bad experiences repeat themselves. I had gone to Beverly Hills Surgical Institute and gotten hacked. Then I had Dr. Kapoor do more work and he even made things worse. So I finally went to Dr. Sheibani who had come so highly recommended. I chose him over twenty other options. His experience as a great cosmetic surgeon, his demeaner, his bed-side manner, his amazing before and after book and staff truly wowed me. But all that faded when I saw my own after surgical results and reviewed my experience with Dr. Sheibani. He surpassed every and all expectations I had. My GOD, he was fantastic. he did such a great work; he took his time and listenned to me before the surgery and advised me accoring to my needs. He explained every thing and finally he did such an amazing job that I don't have the right words to thank him enough. All I can say is that if you want GREAT WORK, just one man in Beverly Hills can do it well and work with you in every way; with care and compassion; and that man is Dr. Daniel Shane Sheibani Davidson. Hands down, he is The Best. KUDOS Dr. Sheibani and Thank You.Sharon
5.0 Rating
January 12th, 2011
i love my new body!!!
i turn heads now and it is all thanks to dr sheibani. he is the person you want to go to for anything relating to breast enhancement and lipo sculpting. he is very nice too, doesnt rush you out of the office once you have had your procedure. i love going for my followups; the receptionist is really sweet.
5.0 Rating
November 12th, 2010
I looooovee this doc!
5.0 Rating
July 27th, 2010
very satisfied
5.0 Rating
July 27th, 2010
Happy Patient
5.0 Rating
June 14th, 2010
one of the most excellent cosmetic surgeons in Beverly Hills
5.0 Rating
May 25th, 2010
One of the BEST in Beverly Hills; Don't believe any competitor's desparate effort to bad mouth this fantastic surgeon.
After years of unhappiness, fear and concern; I decided to do something about my body. I started to research and look for a great; highly respected and competent cosmetic surgeon who had excelent artistic and cosmetic surgical abilities. I also wanted a person who felt like a friend that I could trust and not just a distant unfriendly technician. The list was very long and my expectations very high. After tens of consultas with the best in Southern California, I was ready to give up. No one had all the things I had put on my list and none of the great cosmetic surgeons made the cut. I am perfectionist and may be that is why I am still not married. Unless I find the right package, I refuse to settle. All that changed when I met the Talented; artistic, capable and caring wonderful Dr. Sheibani. He was not only all that I had dreamed of, but he was even more. He was competent; had before and afters that blew my mind and kind. Now; I am a New Me thanks to him. I Love You Dr. New Me 90210.
5.0 Rating
May 22nd, 2010
delighted and thankful patient of the Amazing Cosmetic Plastic Surgeon, Dr. Shane Sheibani
I have been to many cosmetic plastic surgeons; but none in my many years of adult life as a patient even comes close to the amazing level of Dr. Shane Sheibani. He is an artist; a great surgeon; a caring DOCTOR and an amazingly wonderful Cosmetic Plastic Surgeon. He did my breasts; then my nose; then lipo, then tummy tuck; several facial cosmetic procedures. he has also done face lift; upper and lower lids and brow lift as well as liposuction on my mom; I have referred as has my mother, all of our friends to Dr. Shane Sheibani. He is really amazing and second to none. Don't believe anything contrary as most are written by the office managers of his envious competitors.
5.0 Rating
May 14th, 2010
Dr. Shane Sheibani of Dr. New Me Beverly Hills 90210 is one of the BEST in the Cosmetic Surgery World
I had several consultations and wanted the most natural results. After seeing Dr. Sheibani's Before and after pictures; visiting with several actual patients who had surgery by him and spending some time getting to know Dr. Sheibani and his staff I was convinced that I was in great hands. Now, six months after my surgeries I am so very glad I chose the talented, artistic surgeon Dr. Shane Sheibani of Dr. New Me 90210. I recommend him to all my friends and family and now everyone I meet too. Go for it; he is the person to have your surgery with.
5.0 Rating
May 10th, 2010
One of the absolute Best in California, Los Angeles and Beverly Hills
Nearby Doctors

Dr. Daniel Davidson is similar to the following 3 Doctors near Beverly Hills, CA.