Rate Now
Share Your Experience
Have you seen Dr. Shailesh Upadhyay?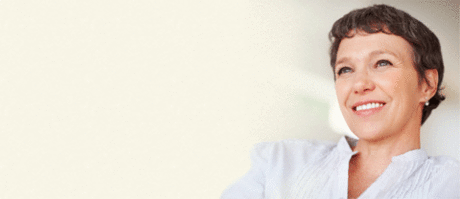 Fibromyalgia
Get the facts about fibromyalgia, including the symptoms and conditions that may be related to it.
35 Ratings with 12 Comments
5.0 Rating
June 29th, 2016
1.0 Rating
December 17th, 2015
1.0 Rating
March 17th, 2015
Don't Go
5.0 Rating
February 27th, 2014
I dont know what everyone else is talking about but i found the staff to be very helpfull and nice. Some of the people were questionable in the waiting area and seemed to be only wanting meds. The shots worked great for me and i have had very good results . As long as you follow the rules of the clinic and not overtake your medications everything runs smoothly. The Doctor is very helpful and will sit and talk with you about any questions you have whenever you need him. Overall I am very satisfied and would recommend others to this Dr.
3.7 Rating
October 24th, 2013
good
1.0 Rating
March 29th, 2013
I would not go to this dr agian ever!! He was rude, inconsiderate , and he has no business being a pain managment Dr. If you are honest with him and tell him you are in pain, he yells at you, calls you a addict and make you feel about 1 inch high. I walked out of there crying and my nerves were so tore up I then needed something for that. His staff NEVER smiles. They are as rude as he is. My husband came with me on one visit and he said he didn't care what we had to do but I was not to go back to that circus. That Dr. has serious issues and I have been in there when he cursed his nurses out and ran her out of the office. Very unprofessional . If you need to see a Dr, don't go here!!!!
1.0 Rating
December 16th, 2011
Unprofesional doctor
He is supposed to manage your pain that what he is paid for. When I told him the medicine wasnt lasting long enough, that I was in severe pain, they starting accusing me of being a drug addict. I am not an addict what I am is in pain and if he were doing his job he would manage it. Not a good Dr. Rude and Obnoxious Staff also.
1.0 Rating
September 30th, 2011
No compassion
Because I informed the dr that I was still n alot of pain after trying the meds he prescribe me n after they flushed all my meds from prior pain dr he said loadly n rudly If this dont help then you get out of my office go find you anothet dr. He left me in tears,nothing but 2 weeks of meds that eere not working. I asked what I had done wronge he said nothing just get out. This was my second time to his office. Very hatefull Angry no compassion and ill manored individual. There should be a law against what he has done.
2.3 Rating
March 21st, 2011
I've been seeing Dr. Upadhyay for about 6 months. He did do another MRI on my back and his diagnosis was exactly what I had been told by other doctors. I have problems in my uppers spine as well as severe detoriation in my lower spine. Dr. Upadhyay has yet to address the problems in my upper back. I have had 6 shots to the lower and this last one has put me in bed so far for over 5 days. I can't sit or stand and my upper arm area is beyond his pain meds. I just want to be semi-pain free with as little meds as possible. I wish Dr. Upadhyay would be more approachable to actually have a discussion with him about my concerns.I'm not sure what I'm going to do but I have to have some relief from this pain. I've never had the shots make me hurt worse but this one has.
1.0 Rating
December 15th, 2010
No Professionalism
He let's his nurse's do all the work for him. All he has to do is sign the scripts and let you be on your way. He doesn't want to talk to you after the first visit. They just want to make sure you have enough pills to do you til you come back the time. I think its all an insurance thing. The shot that was suppose to last a year didn't. And now it's back worse than ever. And going down my leg more. I just want something done about the pain with out all the pills and shots. And I would like a doctor that will sit down and talk to me.
4.0 Rating
May 4th, 2010
Dr. Shailesh P. Upadhyay
This is one of the best dr i have been to in the past year for my pain, have gone through 3 surgeries in less than 1 yr and he has eased my pain more ...
1.0 Rating
October 1st, 2009
A Nightmare
I transferred to Spine and Brain after the doctor I had been seeing for several years moved away. Having my spine seriously injured as a teenager has caused it to detiorate quite rapidly over the years resulting in surgery and the need for pain management. So I have been to a number of pain clinics through the years, but nothing could have prepared me for the loud, hateful manner in which this doctor treated me. I was so shocked I was in tears. I walked out and returned to the car where my daughter-in-law, who is a health care professional, was waiting. She was so angry she wanted to go in and confront them because she said he had violated some law, but a nurse rushed out to get me saying the doctor wanted to apologize...probably to stay out of trouble in regards to whatever law my daughter-in-law was talking about. Needless to say, that was my last visit there and I would strongly advise anyone in the area to go elsewhere...anywhere else!