Rate Now
Share Your Experience
Have you seen Dr. Shakeel Kahn?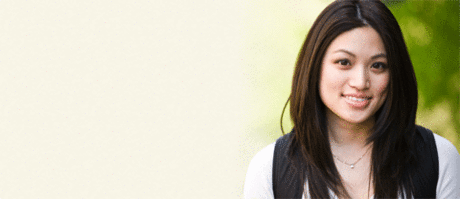 Birth Control
Get the facts about birth control so you can decide which type is right for you.
20 Ratings with 8 Comments
5.0 Rating
November 29th, 2015
Best doctor in town
Doctor Kahn is the best doctor in town, simply put. He is knowledgeable and explained everything to me. He is always available to answer my questions and concerns, unlike another pain management doctor in the area that didn't care about me or even try to make me healthy....his staff just would never let me talk to the doctor, even though I could see him hiding in back room under some sheets for the C arm machine. All I would hear his staff "Ashley"....not her real name talk of the parties, drugs and people in town she has been with. I am so glad to be away from that doctor and now with Dr. Kahn.
5.0 Rating
November 29th, 2015
Excellent, conscientious doctor
Dr. Kahn was the only physician to listen to my problems and prescribe what worked best for me to have an excellent quality of life without pain. I know he has had to throw out liars seeking drugs unlike other doctors in the area who don't bother to check out their patients. People who dis Dr. Kahn are nothing but criminals caught abusing their medications for criminal purposes.
5.0 Rating
June 30th, 2014
1.0 Rating
March 11th, 2014
Went to see Shakeel Kahn with a lump in mu armpit. He misdiagnosed me. Spent a good 7 months doing nothing except give me antibiotics. First he said he couldn't feel anything. Then he said I had a wild hair. And then said it was an infected cyst which is why he gave me the antibiotics. I asked him several times if it could be cancer. He said no each time. I also told him that I was feeling a lump on my breast. He never gave me a breast exam. Then he dropped me as a patient. After finding a good doctor I have found out that I do have breast cancer. And because of all of the months of misdiagnosis it is now in my lymph nodes and blood. Now I am in chemo therapy fighting for my life. Shakeel Kahn is never on time to the office. It is not fun waiting in your car in 110 degree weather for 2 to 3 hours for him to show up and unlock the office. He has no sinks in any of his exam rooms. I have seen him go from patient to patient without washing his hands. He has no nurse in the office. Either his brother (who I don't think has any medical training) or his receptionist takes your temperature, weight and blood pressure.
3.7 Rating
March 5th, 2014
5.0 Rating
May 27th, 2010
Excellent Caring Compassionate Doctor
2.3 Rating
October 7th, 2009
Office Disarray
The doctor has to get serious about putting his office affairs in order. Patient files get shuffled and rearranged without regard to appointment times and then patients are called in any order. I had two scheduled visits with him and it happened twice to me. The second time was the last straw, and my last visit.
4.0 Rating
August 4th, 2017
4.0 Rating
December 30th, 2016
5.0 Rating
December 11th, 2016
5.0 Rating
December 11th, 2016