Rate Now
Share Your Experience
Have you seen Dr. Shan Nagendra?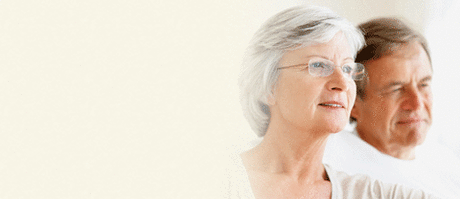 Alzheimer's Disease
Get the facts about Alzheimer's Disease, including the symptoms and stages.
27 Ratings with 3 Comments
5.0 Rating
January 20th, 2016
AMAZING
5.0 Rating
May 10th, 2011
EXCELLENT PHYSICIAN
2.3 Rating
July 22nd, 2010
Unfriendly, self absorbed, ignorant, cocky, and know it all staff
I have never ever visited a doctors office that had so many patients waiting in and outside to see the doctor. My first impression was wonderful he must be very good and compassionate. 1. A nurse saw me first and went against all that my previous doctors told me which I was upset and very glad that I came to see them but she had a chip on her shoulder and I thought she was having a bad day so I didnt say a word. 2. I waited for 3 hours to see doctor and he spent 5 to ten minutes. 3. Everything he said he was going to do. He did not and acted like I didnt know what I was talking about when I saw him again. I understand he sees a lot of patients but please dont talk down other doctors when you tell a patient one thing then act like I have two heads the second time. 4. Please have a meeting regarding your office staff not all is unfriendly your head nurse has to get off her high horse and speak with compassion when people are not well and not treat them like a piece of dirt when she does not know one thing about them. Just because a person is able to not show her chronic pain does not mean they live everyday feeling fine and go to a doctor for help to treat such condition does not make it right for her to be indignate and say well thats your problem tell her you do not have enough medicine to help you till your next doctors visit. How is that pain management? I told her I dont understand what do I do? I cant drive here every friday. She said, thats your problem. I think she is definately in the wrong profession and uses her title to be a big snot nose, cocky, unprofessional, nurse( I think ). I have never ever came across such a nasty professional as her. I have seen professionals take a bunch of crap but if you cant handle it, move on. Dr. Nagendra she is an awful representative of your office just to inform you and next time please be curteous of patients who are there to see you with chronic pain to write down all your notes so you dont look at the patient the next appointment and not know what they are talking about. Thank you. I never write comments only if I have had good experiences but for two weeks it has bothered me how your office treated me. The other girls where ok and nice but your head nurse was awful and uncompassionate.
1.0 Rating
July 14th, 2017
1.0 Rating
May 11th, 2017
1.0 Rating
March 21st, 2017
5.0 Rating
November 11th, 2016
4.0 Rating
October 11th, 2016
5.0 Rating
August 21st, 2016