Rate Now
Share Your Experience
Have you seen Dr. Shannon Livingston?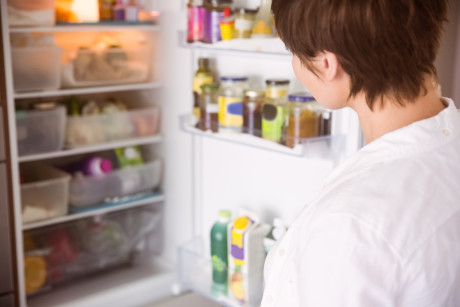 Binge Eating Disorder
Get the facts about binge eating disorder, including symptoms, causes and related conditions.
34 Ratings with 14 Comments
5.0 Rating
April 1st, 2015
5.0 Rating
January 2nd, 2014
Saved my husband's life!
5.0 Rating
December 30th, 2013
BEST DOCTOR EVER
1.0 Rating
October 30th, 2013
Would not recommend.
Doesn't want to take care of anything with a simple message. You are always asked to come in to the office $$$$$. Sometimes a simple yes or no will do, you don't need to go in. Her assistant never gets a message correct. This time I have been waiting 9 days for her to respond to my labs for my annual thyroid refill. If you don't want to deal with people, you should have picked a different career, Dr. Livingston.
Doctor's Response
Very inaccurate.
2.3 Rating
May 29th, 2013
Save yourself the headache
The initial visit went well. She is slightly lacking in bedside manner, but she seemed nice and listened to what I had to say. I just wish that I would have read the reviews so I wouldn't have been blindsided by the bill. I even called my insurance company to make sure there wasnt a mistake. I was charged $200+ for the initial visit (basically just sitting in a room with me), then was charged another $200+ for her making a diagnosis. If you have money to spare, go ahead. I would not recommend.
Doctor's Response
We have never done this in our office. Person is obviously confused about how billing for medical appointments works.
1.0 Rating
April 27th, 2013
Horrible !!!
Staff is very rude from the receptionist to the nurse mostly Dr Livingston I thought I was the only one she threw specialist at but obviously not. Inflates her bill so you still have to pay over 60 bucks a visit even with coverage. Is very abrupt and rude tells you she will call and doesn't would not recommend this dr to an bug. Well deserved 1 star.
Doctor's Response
False statements
5.0 Rating
April 30th, 2012
Great Dr, highly recommend
I recently switched from another local Dr, Dr Livingston is awesome. She listens, helps you understand, and follows up. She is very professional and friendly. Her office staff is awesome as well. Appointments are on time, and she listened to everything I said. She made time for me, takes care of the people she sees.
2.3 Rating
February 12th, 2012
upset individual
I have had this doctor for about a year... but never again. At first she was amazing and everything was going great, but when I was faced with a vary serious medical decision she gave me about five min.s and then told me that she has other patients and that I need to make a decision now or leave her office.
Doctor's Response
This has and never will happen in my practice. Never have those words even come out of my mouth. I spend an average of 20 min at least with each patient.
1.0 Rating
November 23rd, 2011
Annual Physical Exam
Scheduled annual physical exam. Office staff very courteous and professional. Nurse was very professional. I noted that I had pain in my left shoulder. Nurse told me the doctor would not address my pain because I was there for a physical and I would need to make a choice between the physical or my arm but would not see me for both. I asked the doctor why she would not examine my arm and she stated she was running late and did not want to keep 3 patients waiting.
Doctor's Response
Well visits are separate from problem focused visits. The point of a well visit is to prevent diseases and assess a patient's risk for different diseases, especially cancer. If you try to cram other problems or concerns all together you will not be able to address the preventative and life saving issues properly.
SHOW
1.0 Rating
September 8th, 2011
Never again
she is the worst! Took to long to see her and she is only talking about skin care! I went in for a hurt ankle, she said stay off for a day or two! Two days later went to see another Dr. My ankle was broken in two small area! But still broken!!!! Thanks Dr. Livingston I was in alot of pain cause you are such a great Dr! (not)
Doctor's Response
Patient noncompliant and did not follow instructions.