Rate Now
Share Your Experience
Have you seen Dr. Shari Desilva?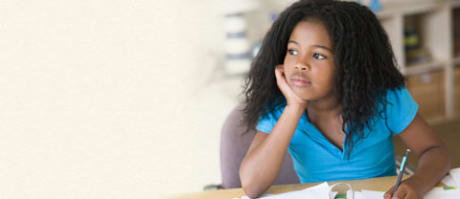 ADHD
Attention Deficit Hyperactivity Disorder (ADHD), including the different types and who gets them.
22 Ratings with 11 Comments
1.0 Rating
August 16th, 2017
This Doctor is a disgrace to the medical community. She She performed a procedure on me that left me in a pool of blood and then declared, "I get the results, I had this procedure before but never was abused writhing in such pain as with her. She is very unsanitary, misrepresented my medical information and is a hack person in the disability claim process for the VA. I am stunned that the VA facility in Fayetteville, Arkansas continues to allow this monster of a person loose in their impeccable facility. BTW, I have a Doctorate in front of my name also.
5.0 Rating
December 28th, 2016
Easy Transaction
5.0 Rating
January 27th, 2016
Always a pleasure to see Dr De Silva!
Neurologic testing can be painful and a little bloody, don't blame the Dr. She is an excellent physician. I have seen her many times due to idiopathic peripheral neuropathy in all four limbs. She may seem distant and aloof, but she is just trying to make your exam go quickly to ease your pain. She makes excellent notes and really is a nice person. She takes the time to answer all of my questions.
1.0 Rating
November 14th, 2015
This person should not be allowed to continue employment by the VA. It is a power-trip to this doctor to play god with the lives of Veterans. The lesson learned is to ask for another MD.
5.0 Rating
October 20th, 2015
1.0 Rating
March 30th, 2015
1.0 Rating
February 24th, 2015
vet
I am amazed that the Veterans Administration would allow a doctor like Dr DeSilva to practice at a hospital like the one in Fayetteville Arkansas. She has miserable attitude I'm not sure that the procedure that I was supposed to have was done in its entirety and is causing me great difficulty in my disability claim. If you're a veteran steer clear because she doesn't have the name dragon lady for no reason. If there's a way that She can save the VA money it's a good bet she'll look after the VA first and the veteran second.
1.0 Rating
October 1st, 2014
ssgt usarmy
This is the rudest self-centered person and worst doctor I've ever encountered, I hope the VA replaces her before she hurts someone.
1.0 Rating
March 2nd, 2012
Worst Bedside Manner Ever
I don't expect every doctor I see to be great, but I certainly expect them to at least be slightly pleasant. Dr. DeSilva treated me with disdain and was extremely critical. She also touched me way too much for my comfort. When she told me to bend over backwards, she got exasperated when I couldn't bend as far as she liked and she actually pulled back on my shoulders. She continued to push and pull for the rest of the exam when I couldn't bend/stretch as much as she thought I should. After this basic, but tortuous exam, she informed me that I didn't have a neurological problem. I thought that it would take more than 10 minutes for any doctor to rule out something as complicated as neurological disorders. When I asked her about the skin hypersensitivity and pain I was experiencing, she told me that she had it, too, and she learned to ignore it. I have never been treated so poorly as I was by Dr. DeSilva. Halfway through the exam I was in tears because of how badly she treated me. Please don't waste your time going to see her.
1.0 Rating
July 10th, 2017