Rate Now
Share Your Experience
Have you seen Dr. Sharmel Kasten?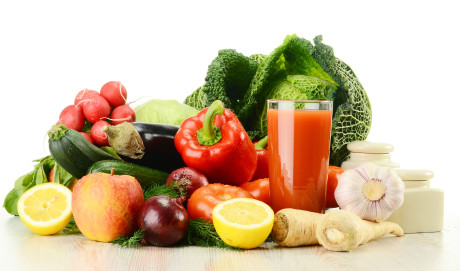 Type 2 Diabetes
Type 2 diabetes is a chronic disease in which your body is unable to maintain a normal blood sugar (glucose) level.
43 Ratings with 14 Comments
2.0 Rating
July 24th, 2017
Great doc, terrible service
I really like Dr. Kasten, she listens and she works through issues trying to find solutions. Sadly, the fact that it is hard to get an appointment and then, once there, no matter what time of day, she is always running late. It is not acceptable to make patients wait for hours. Once in a while is understandable, but every single time is clearly poor scheduling, or poor time management on the doctor's part.
5.0 Rating
March 15th, 2017
Great Doctor
4.0 Rating
February 22nd, 2016
5.0 Rating
April 10th, 2015
1.0 Rating
May 29th, 2014
Always rushing out the door
I went to this doctor for several years and I never was satisfied. She is ALWAYS rushing and never asks if you have questions, then rushes out the door. After I learned this about her, I always made sure to say I have questions. She would quickly answer my first one then rush out the door. Not only were her answers very vague, generic, and unhelpful (most of the time, she would just say if it doesn't hurt, you'll be okay), she never cared to stay long enough to hear my other questions.
1.0 Rating
December 20th, 2013
Poor service and patient care
You wait forever to see the doctor and when the doctor comes in, she speaks to you under a minute and walks you out with tests to run or recommends prescriptions. She does not come near you or check anything. I wonder if she's racist against me because I can hear her visit and greet with a few patient, but I got the cold shoulder it feels like.
5.0 Rating
December 3rd, 2013
Great Doctor, poor staff
Dr Kettler is amazing, helped diagnose me with something that was overlooked by many previous doctors and made sure I was referred where I needed to be seen. Front office staff is rude, but Dr Kettler and her Physicians Assistant Anna are well worth dealing with them!
5.0 Rating
November 8th, 2013
3.7 Rating
June 25th, 2013
3.7 Rating
January 19th, 2013
Great Doctor with a terrible office staff
She was a very warm and caring Dr. She took the time to explain all my questions. I highly recommend her but unfortunately she has the worst office staff I have ever encountered in a dr.'s office. They are highly unprofessional, rude, and treat the clients as if they were bothering them. Truly the worst office staff and it's sad that Dr. Kettler has them working for her.
3.7 Rating
January 16th, 2013
5.0 Rating
July 6th, 2011
R Hohmann
Wonderful lady/doctor and seemingly truly caring. Not rushed and will not treat you like a nobody with intentions of getting you out the door so she can get to next patient.Staff:Really not that bad.Try engaging them and they are just fine! They will indeed respond and are no differnet than you or me.