Rate Now
Share Your Experience
Have you seen Dr. Sharon Byrd?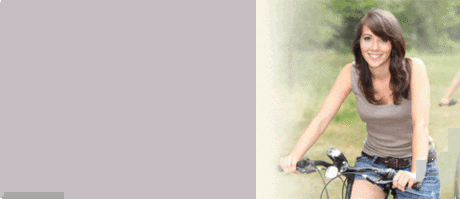 Endometriosis
Get the facts about endometriosis, including symptoms and parts of the body that may be affected.
Quality Rating
Highly Satisfied
34 Ratings with 17 Comments
5.0 Rating
December 1st, 2016
5.0 Rating
March 18th, 2015
Awesome Doctor
I have been a patient of Dr. Byrd for 19+ years and have always received excellent service from her and her staff. Dr. Byrd unlike most physicians I saw before coming to her office truly cares for her patients, with her you are more than just a co-payment your a person. If other doctors were as patient friendly and respectful like she is then healthcare would be much better for all. Thank You Doctor Byrd for all you do and God Bless you.
5.0 Rating
October 1st, 2014
Best Gynecologist I've had in Virginia Beach
Dr, Sharon Byrd has been my Gynecologist for 20 years. She is personable, honest, knowledgeable and gives as much time to me as is needed. Dr, Byrd's new office is located in a wing of her home in Virginia Beach. It is a convenient location and I enjoy the atmosphere. I enjoy my visits with Dr. Byrd and look forward to continued care with her for many years to come.
5.0 Rating
December 21st, 2013
patient
2.3 Rating
October 24th, 2013
patient of Dr Byrd
Dr Byrd is great. The staff is horrible. They never answer the phone and the answering machine is always on. Leave a message I'm still waiting for a respond to my terrible reading of my mammogram. Please Dr Byrd re-evaluate your staff. Please ask them to answer the phone. I've been calling for 2 days.
5.0 Rating
April 10th, 2012
HAPPY I FOUND THIS GYN OFFICE
5.0 Rating
August 12th, 2011
Couldnt be happier with this office
5.0 Rating
June 16th, 2011
long time patient
I have been coming to Dr Byrd for years love her and would trust with any diagnosis she gave me, however I use to get sick at my stomach just knowing I had to come and put up with her front desk staff the girl she had up there was so rude she would always give you the cold shoulder and had no problem with telling you off. This time when I went in there was a new girl at the front desk she was so cheerful she greeted me immiadtley when I walked in the door helped me out with new paper work I had to fill out got on the phone immiadtle with my anthem insurance company to solve a couple of problems and as I watched her work she had such a lovely smile on her face and was so nice to everyone she came in contact with. I asked her how long she has been with the company she said she has worked there a while dont know where they where hidding her but thank you Dr Byrd for replacing that other one she was not good for your practice. Once I went to the back I was greeted by two nurses they were both very nice didnt get to see the doctor this time seen her nurse pract she was ok but i love dr byrd. Who ever that girl is now up front keep her up there she is very good for your practice. see you next year for my exam.
2.3 Rating
April 19th, 2011
Staff
Dr. Byrd was great however her staff is terrible..hard to get a person on the phone. recording is always on and they take forever to call you back. I've never had anyone call me back on the same day i left the message. I was not allowed to leave a message for Dr. Byrd, according to the Staff, " the Dr does not call patients". Test results which take 2 days to get back from the Lab; I have to call them, leave a message for someone to call me back with my test results. I finally did get a call back after 3 weeks and was told to make an appointment for my results. I waited 1hr 15min for the DR Byrd, paid another $35.00 co-pay for 5mins of her time. Also the staff is always bickering, there is a lack of respect for each other as well as the patients. They always have this attitude. I stayed with Dr. Byrd for 13yrs because she is a great Dr and I only had to see her Staff once a year however when it became obvious that I would have to get routine test and visits, I had to find another Dr.
5.0 Rating
April 13th, 2011
female tricare prime patient
wow what a relief to finally find a female physician in this state who takes tricare prime and one who cares about her patients and you are not just a number. I moved here from another state and had to see her regarding pap results from my last doctor.The office staff got me in right away but before I came in I learnded that I needed a referral because from what I was told I had a problem visit,the insurance person worked with me and my family doctor for hours until my referral was in place thank you so much for helping me. All the staff was so kind and caring this is a great office I came home and had my neighbor call to make an appointment.Best office I think I have ever been to especially being a tricare prime patient.
1.0 Rating
February 24th, 2011
Same Story Different Day
Dr Byrd has a gracious bedside manner but I believe that he care is incomplete. For my age we should be having a different conversation than the one I had with my gyn at 20. Her office staff is absolutely terrible!!!! Very rude. Wait times are ridiculous. I have waited 30 minutes in the waiting room with no other patients and the staff and doctor carrying on in the back (you could hear them). I am trying to find another provider who takes my insurance. I do not recommend this practice.
5.0 Rating
July 23rd, 2010
New Patient In Va Beach
Called got an appointment right away,came in gave my copay was sign right away,the doctor was very nice very caring I felt as if she knew exactly what was wrong with me and my treatment was correct. The staff was very nice and friendly to me, the only complaint that I have is when I got in the room the nurse that was checking me in was more worried about my hair on my head and my handbag then my problem. She kept talking about her hair and my hair yes my hair and your hair or not real but come on now that is not why I came she talked about my handbag so much I almost gave it to her. Then another nurse came in with the doctor during my exam not sure even if she was a nurse she did not seem to know what was going on and kept making crazy jokes and telling me about her pregnancy. Ok over all I would highly recommend Dr Byrd it is the nursing staff you have to hold on to your seat belts other staff memember great and professional.
Nearby Doctors

Dr. Sharon Byrd is similar to the following 3 Doctors near Virginia Beach, VA.