Rate Now
Share Your Experience
Have you seen Dr. Sharon Leano?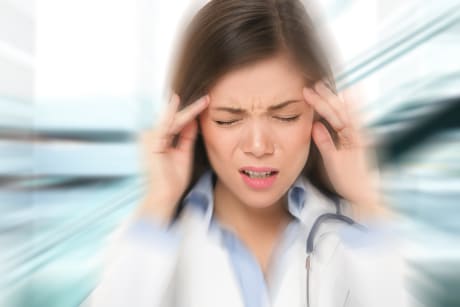 Migraine
Get the facts about migraine headaches, including the different types of migraine and migraine triggers.
19 Ratings with 7 Comments
4.0 Rating
March 3rd, 2017
Awesome Medical Staff
This office has caring, knowledgeable medical staff. But to go here you have to be prepared to deal with front office and billing. Rude. Rude Rude. They don'the care if you are their or not. Don'the listen. I ran a medical office for many years and would not put up with Heather or Crispy and their attitude. Dr's wake up!@
5.0 Rating
December 18th, 2016
Best pain management in Sacramento area
1.0 Rating
December 5th, 2016
After reading all the reviews of the different post on Dr. Leano, I must admit the wait time was about 25 mintues, but I must say Dr. Leano isn't so pleasant herself and someone had posted something about only seeing her once in their vist and after that and on they saw the LPN for Dr. Leano and I have to agree wit that person on that because it's true. I saw her on my first vist and has never saw her afterward. She and her crew or whaterver you call them (The LPN) doesn't seems to know what they're doing and has no compassion for others pain they're in and going through, and no I'm not a druggie or one of those people who are on drug badly, or addicted to pain meds., but like someone who post something earlier about she or they don't know yoyr pain unless they've experience server chronic pain themselves. To know about pain they have to have had some type of physical ppan with their body itself. Not very friendly in manners ascwell. I can only speak on my experience and what I saw with my eyes and ears, that's all.
5.0 Rating
April 7th, 2015
Excellent physician
1.0 Rating
January 12th, 2015
The doctor prejudged me before I got there. Would NOT listen to me about my pain. She did not follow through with what she said she would do. She treated me like I was a drug addict. I gave up half way through the appt as she knew all and I could tell she had never really been in pain or understood people in pain. Terrible bedside manner. Will never go back to her let her touch me. Very non caring person.
1.0 Rating
September 28th, 2010
Nice to see a person this Dr. actually helped. Not in my case. I am tied in to this clinic due to insurance or I would NEVER return. This Dr. does NOT seem to know her stuff. She does NOT take into consideration methods already proven unsuccessful, and her office staff is not able to think further than a text book answer to figure any kind of problem out. They appear to be annoyed when asked for assistance. Personally, I can not wait to be able to discontinue my visits. So far, not one visit has proven helpful, except getting scripts for drugs. Which I DON'T WANT!
5.0 Rating
February 3rd, 2010
Know's her stuff
I have been scared to have done what she did but she made me feel at ease and kept the discomfort level the best she could, I know that in my heart if not for her I would be looking at suffering the rest of my life. She is giving me hope with procedures that can help me hopefully,Thank you for caring Dr. Leano
1.0 Rating
March 30th, 2017
4.0 Rating
March 3rd, 2017
5.0 Rating
October 31st, 2016
4.0 Rating
July 27th, 2016