Rate Now
Share Your Experience
Have you seen Dr. Sharon Miller?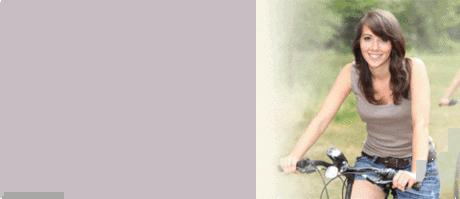 Endometriosis
Get the facts about endometriosis, including symptoms and parts of the body that may be affected.
25 Ratings with 7 Comments
3.0 Rating
November 8th, 2015
I love Dr. Miller she's just not a doctor doing her job, she's a friend, a confidante she's a big sister to those who don't have one like me. She cares its not about the money she really care about her patients. My grandmother was a 110 when she passed and I had recommended Dr. Miller to her an she wouldn't see anyone but her, and when she passed her funeral was on a Saturday and Dr. Miller left the hospital and came that meant the world to me.
5.0 Rating
August 27th, 2015
She is the best!
1.0 Rating
June 4th, 2013
WORST EXPERIENCE OF MY LIFE
Since I didnt read these reviews a head of time, shame on me. I waited 2 hours to see this doctor. AWFUL! I wasn't even told that this was her standard prctice or that she was running late. I expected quickness and ended up late to work. Which her only sympathy was... "I can write you a note." THANKS BUT I LOST MONEY. YOUR NOTE WONT FIX THAT. Her staff was rude. You could stand in front of them and they look right passed you as they continue their meaningless conversation about Sean T's tilt tuck tight work out dvd. Once i was finally taken to the exam room... i waited another hour while naked and FREEZING!! Apparently me and my time is not important to Dr. Miller. Good thing there are other doctors who care. This one certainly does not. SOOOO UNPROFESSIONAL. I can not even begin to tell you how awful this experience was. Isn't it bad enough getting a pap smear? Then to be treated with such disrespect!?! Awful way to run your practice Dr. Miller. Everything about your office SUCKS!
5.0 Rating
September 11th, 2012
Got me in for my first appointment the same day!
I was talking with other waiting patients and it was their feeling that she needs an assistant soley due to the wait time we experienced. In her defense she was delivering a baby! I left to get lunch was gone 90 minutes and came back and still waited an additional 30+ minutes. But he care, and gentleness were amazing! Dr.Sharon Miller is an awesome doctor!
1.0 Rating
April 20th, 2012
Plan on spending a day waiting around
I am an attorney. I do not have time to spend waiting around for a doctor who doesn't even show up to work before noon when she's got patients scheduled starting at 9am. After being re-scheduled 3 times, and sitting in the waiting room for an hour only to find out that the average wait time is 3 hours and the doctor hadn't even shown up to work yet, I left. The other women waiting seemed to think it was worth the wait but my time is valuable to me. If Dr. Miller doesn't respect or value my time, she's not worth the wait.
5.0 Rating
April 18th, 2012
Dr. Miller delivered both of my children and has been my doctor for the last 11 years. The wait can be long at times but its well worth it you never feel rushed and she is there to answer all your questions. I would recommend her to anybody because the care you receive from her is phenomenal. Not to mention she has a great personality, fun, down to earth, and a great listner. Dr. Miller truly loves her job and her patients.
5.0 Rating
March 15th, 2012
Wonderful Doctor - horrible wait time
Luckily, I only go once a year. I absolutely love her once I get her but it's a good hour in the waiting room and often another hour in the exam room. I plan on 3 hours to see Dr. Miller. If she wasn't so wonderful, I would switch doctors. I agree that you are never warned she is running 1-2(more?)hours behind.Unfortunately, I can never recommend her because when I mention the wait - everyone says forget it!
5.0 Rating
July 17th, 2017
5.0 Rating
June 22nd, 2017
5.0 Rating
April 13th, 2017
4.0 Rating
March 28th, 2017
Nearby Doctors

Dr. Sharon Miller is similar to the following 3 Doctors near Farmington, MI.