Rate Now
Share Your Experience
Have you seen Dr. Sharon Yost?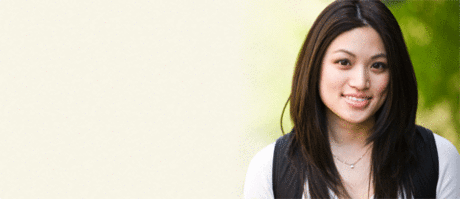 Birth Control
Get the facts about birth control so you can decide which type is right for you.
12 Ratings with 5 Comments
2.0 Rating
September 3rd, 2015
Not the best
1.0 Rating
April 14th, 2013
Beware
I received shots from Dr, Yost for a long time and felt it was about time for me discontinue shots because it had been getting them for so long. I asked for an new allergy test to make sure I was still allergic to the things I was getting the shots for, otherwise it was a waste of time and money . It took three different occasions before she would test me and by then just asked for my shot records so I could go to a different doctor. She got very snippy and said that my new doctor wouldn't need them. In retrospect she wouldn't let another doctor look at them,because her records would show that I had getting shots unnecessarily for months. I was doing nothing but padding her wallet for who knows how long... When I went a different allergist, they were suprised I had gotten shots for as long as I had and that I probably had not been allergic for awhile. He wouldn't even give me shots because he said didn't need them. And I didn't. As well as wasting a lot of time, this doctor will waste tons of your time. Appointment times mean nothing to her. She will show up a half hour after opening, on average 1 out of four times you visit and on average you will only get your shot 45 min to an hour after your appointment time. Three times a week, that is a lot of time you could be spending doing something else. She is also very unkind to her staff. It was always sad to see how she treated them. After Dr. Yost would leave the waiting area, several times patients would console the staff after witnessing after watching her nasty and condescending behvaior towards them, some of them even offering to look into a different job for them. I never write review, but I feel like it is the right thing to warn you. Otherwise you can try her as you doctor and and you will see for yourself pretty quickly. Don't settle, there ARE good doctors that will accept your insurance. They will give you better care, treat you better, and in the end save you lots of time and money.
5.0 Rating
February 14th, 2012
Wonderful Allergist
1.0 Rating
August 9th, 2010
Worst doctor I've ever been to
I went to Dr. Yost a total of 5 times before I couldn't take it any more. Each time I waited over an hour. Her office and equipment is completely antiquated. The secretary didn't even have a computer. I went for allergy attacks I'd been having and her office is so dirty it looks like it could be the cause of allergies.The first time I went to Dr. Yost I waited an hour...then she asked if I had taken any meds. I said I'd taken a Claritan about 5 days before. She looked at me like I was an idiot and said my allergy tests would be inaccurate because I took medication. No one ever told me not to. So I had to book another appointment. Each appointment I waited an hour and each time she only tested me for a few things. Each time I'm shelling out a $50 co-pay. It was taking so long that I just stopped seeing her and decided to move on. I called about 10 times for her secretary to fax me (god forbid they have e-mail access) my results so I could move on and she never did.Again...avoid this horrible doctor at all costs.
1.0 Rating
November 15th, 2016
1.0 Rating
November 15th, 2016
1.0 Rating
June 29th, 2016
5.0 Rating
January 28th, 2016
5.0 Rating
March 11th, 2015
1.0 Rating
June 4th, 2014
Nearby Doctors

Dr. Sharon Yost is similar to the following 3 Doctors near New York, NY.