Rate Now
Share Your Experience
Have you seen Dr. Shaukat Chowdhari?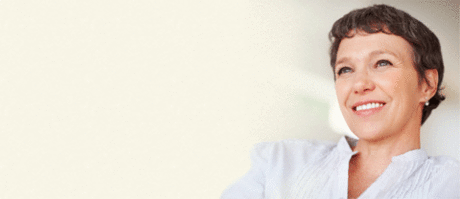 Fibromyalgia
Get the facts about fibromyalgia, including the symptoms and conditions that may be related to it.
44 Ratings with 23 Comments
1.0 Rating
February 16th, 2017
What a D***
First time I was here, I waited 4 HOURS to see him. When he DID see me, he didn't talk to ME- he talked to the nurse. Treated me like I was a drug addict looking for my fix. Pressed on my back without lifting shirt up to see scar he was pressing on- I was in pain for two weeks afterward. Since this scumbag is the only person within 50 miles who takes my insurance, I have to see him or live with my pain. This money-grubbing basted won't even let me cancel without charging my insurance company 50 bucks. No wonder health care costs have become outrageous.Don't go here unless you want to be treated like a non-entity with an addiction problem.
5.0 Rating
September 20th, 2016
Great Doctor
Dr. Chowdhari is a very caring physician. He is very funny and always wants to help. He is the only doctor in his office so wait times are longer than usual, but when you are in pain it is worth it. He even except insurances that most doctors wouldn't dare accept because they pay too little. He is not in it for the money. He truly helps people. People who's only interest is getting narcotics will not be helped.
2.0 Rating
August 18th, 2016
Unless you are a patient of color...RUN! The staff treated every white patient with complete disrespect. We have NEVER experienced this type of blatant racism in a physician's office. If you are looking for quality treatment..keep looking. He prides himself on being one of the few pm doctors that accepts Medicaid but, let me assure you, it's not to help the patient; it's to help pad his pocket. We were completely insulted by the treatment we received.
1.0 Rating
June 18th, 2015
Only in it for the money.
1.0 Rating
May 4th, 2015
worst pain doctor
2.3 Rating
January 22nd, 2015
horrible doctor
3.7 Rating
January 16th, 2015
good Dr but wait time needs to be improved
Though the 30's it is long some time Dr. Chow is very good and keeping your paperwork together if applying for disability. I got approved because he has years of experience and knows what he's doing. My pain blockers help me tremendously & he keeps watch and test request lyrics to make sure your taking the prescribed meds. He has a large patient list and the wait is crazy sometimes. But if I can wait 2 hours + on line for a ride at Disney I can wait even longer for relief for my suffering with this horrible pain. Bring books, iPad or something to entertain yourself like I do and you will be ok. Theresa Room For Improvement regarding THE Wait But He's A Good dr
1.0 Rating
October 2nd, 2014
1.0 Rating
September 27th, 2014
pharmacy and Dr.
How are you gonna be going to his pharmacy for 2 years and then one day they say they are out of my medication why? You would think being a customer there for 2 years they would keep it stocked with my meds. I call the Dr. and I get no help from him this shows me he dont care so I have to just suffer. NOT A GOOD DR. OR PHARMACY BOO!!!!!
5.0 Rating
June 5th, 2014
Shaukat