Rate Now
Share Your Experience
Have you seen Dr. Shawn Burton?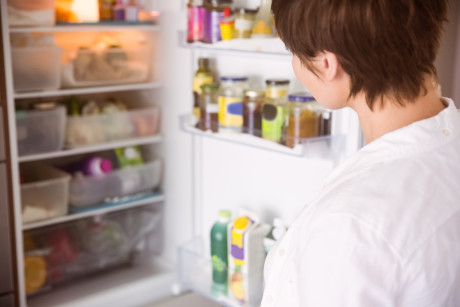 Binge Eating Disorder
Get the facts about binge eating disorder, including symptoms, causes and related conditions.
Quality Rating
Highly Satisfied
62 Ratings with 16 Comments
1.0 Rating
September 16th, 2017
TERRIBLE SERVICE
5.0 Rating
October 12th, 2016
1.0 Rating
August 10th, 2016
Horrible, they do t care about the pacient.
Horrible, i bien waiting to get the medicación already approved by my insurance for more Than a month, You must follow up on them, because they said they will call you and they never do. They make you hold for minimum 15 minutes to repeat you the same sentence. I supoed to be refer to specialists, it's been more than a month an 10 days. I still getting the same answer from her team. "We almost got everything ready, the Dr needs to sing and we will call you back....." It never happened I can't believe they left you on pain for so long. They don't care. I won't recommend this Dr office, horrible service.
4.0 Rating
July 28th, 2016
A REAL LISTENING DOCTOR..very rare...
Dr. Burton actually LISTENS! Most only hear. She has that rare listening skill and really tries to find out the problem. She is not "scissor happy" and ready to give the surgical answer. Her staff (2015) is not always the most accurate on anything. They blame things on the patient when they have not done their jobs. I put the year because she may have different staff now. She is actually a great doctor!
1.0 Rating
August 13th, 2015
The Worst Staff In Medical History
This office is absolutely terrible. They are extremely rude and incompetent. The wait times are ridiculously long and don't put it past them to stick you in a supply closet while you wait, that's what happen to me. I was treated like a new patient, asking the same routine preliminary questions you are asked when you see a doctor for the first time. This was my 3rd visit at this office. After a repeat of questions I remained in said closet for another 10 minutes before having my blood drawn. Then I waited another 10 minutes to be told I could leave and the doctor wouldn't be seeing me. Oh and my prescription. The nurse asked for the pharmacy phone number, I explained it was the same pharmacy they had sent the prescription too on Friday of the week prior (this the following Wednesday), as she looked it up in the computer, I googled the address and phone. Gave the nurse the phone number and address and had her confirm that she had the correct information. She said "I do and am sending over the prescription right now". An hour later I receive a phone call from the pharmacy...the wrong pharmacy. I called back to the office because I wanted them to correct their mistake, but the office was closed. The answering service (a guy in a convertible) took my information (twice) and said they would take care of it. They did not. I called the next day to the office to have them contact the correct pharmacy and they were rude and said that it wasn't their fault and that I needed to get it straightened out. RUDE STAFF. EXTREMELY UNPROFESSIONAL. What Dr. Burton doesn't realize is that her incompetent staff makes her look unprofessional herself.
3.7 Rating
September 16th, 2013
5.0 Rating
August 12th, 2013
excellent Dr. staff is awesome
5.0 Rating
August 12th, 2013
excellent Dr. staff is awesome
5.0 Rating
November 28th, 2012
The Best Family Doctor in Houston
5.0 Rating
February 23rd, 2011
Very Warm Doctor That Cares About Her Patients
I love this doctor she has been a blessing to my family. Yes I said my family. She my doctor and then she became my adult children, (grand kids) doctor. Then she won my husband over so much so that her will schedule his own appointments. Yes she my mother, sisters and she was my father's before he past. The time she takes with you you feel that you need are being address.. I would recommend to anyone,
5.0 Rating
February 15th, 2011