Rate Now
Share Your Experience
Have you seen Dr. Sheela Choubey?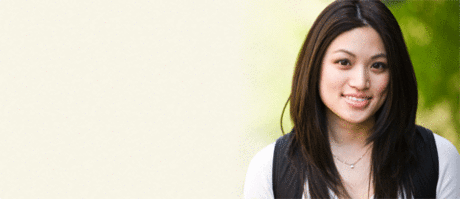 Birth Control
Get the facts about birth control so you can decide which type is right for you.
39 Ratings with 15 Comments
5.0 Rating
August 15th, 2016
Very experienced good doctor
1.0 Rating
September 1st, 2015
Bad experience
2.0 Rating
August 4th, 2015
1.) They made a mistake with my appointment and never owned up to it. Instead i get blamed by staff for their mistake. 2. ) Staff never calls to confirm appointments. 3.) Staff very rude. The person in charge of disability paperwork never calls back no matter how many times you leave a message. 4.) No complaints about Dr. Choubey. She is direct to the point which I like. I dont understand where she gets her staff though. 5. Dr. Cogliani is very good, compassionate and has great bedside manners. I would say he is better than Dr. Choubey when it comes to communicating with patients.
1.0 Rating
June 1st, 2015
No Time management and very rude
I had an appointment at 1 PM, I thought I'll have a quick check up during my lunch break but it took almost two hours of waiting time. I had a question regarding breast numbness and doctor Sheela made me very uncomfortable saying "you are the only one asking me this question; I have never come across someone seeing a doctor for this reason". Well, I was not seeing a doctor for this reason, but I just asked a question to be sure. I have googled several moms are having this issue. This can also be a symptom for breast cancer. There is no harm to know if everything is fine. I really do not appreciate the way she discussed this issue with me.
1.0 Rating
April 27th, 2015
Terrible Doctor
5.0 Rating
February 14th, 2015
Greatest Doctoctor in the world
I went to her after so many other doctors told me nothing was wrong.I could have died.I was so aftaid. She had patients with me be on measure and treat me like I was her own daughter.She is amazing and smart and works so very hard to take care of patients. And people sometimes forget the doctors human beings Tim not super gods and they get sick and they get tired and they have families and they have children to. So when you're so quick to judge her put yourself in her shoes and she could've delivered a baby Beefway yours maybe she didn't get a day off all week and night delivering children she's one person just one human being doctors also get sick and they get tired and . She has to accommodate so many people. So before you charge her so harshly she is a human being like you are. And I love her.
1.0 Rating
December 29th, 2014
HORRIBLE DOCTOR MONEY MINDED DOESNT CARE ABOUT YOUR HEALTH
1.0 Rating
September 18th, 2013
Beware of this doctor
I went to this doctor after a miscarriage now with a new pregnancy. Already nervous and scared the doctor proceeded to do an ultrasound. I was about 7 weeks, she said there was nothing no heartbeat and told me I needed a d and c and to schedule it next week. I told her I wanted to wait to see if anything develops with the heartbeat. She said rudely ok but I doubt it. Low and behold 9 months later I'm holding my beautiful little girl after thankfully switching doctors. She went on about my age and I was too old. Stear clear of this doctor if you can call her one!
1.0 Rating
August 7th, 2013
Unprofessional OB/GYN
I have been to Dr. Choubey's office for the fourth time now, believing and hoping that she will take complete care of my health. I recently went to her office in Piscataway after showing positive for a pregnancy test. When she finally saw me she asked me why I was there and I told her. She stated positively, "You're pregnant". I said, "I don't know for sure". Talking with her finally confirmed that she wasn't even listening to me. Anyway, I let go of the small talk. When she conducted the sonogram, she did not explain anything that was going on, and I was in a complete panic as I saw the unsettling expressions appear on her face. There was no explanation, no talking, no reasons given. She pushed the screen towards my direction and said I had a sack. ??? She checked for something else, spoke to herself a little, and left me completely dumbfounded in confusion! This is not professional! Not at all! Unless I asked questions which were of course of low quality because of my emotional state, I would be none the wiser. I didn't know what was going on or what she just did. In short, do your homework and don't waste your time and money with someone who just doesn't care.
1.0 Rating
July 2nd, 2013
Worst Ever!!!
WORST EVER!!! My wife had been seeing her during her pregnancy period. On the day of baby arrival, @7:00am, we called doctor that she is having pain. The doctor said "it normal, when you have more pain you call us". Well, how much pain is more pain? We called doctor again around @7:25 and doctor said you go to hospital and I will see you there soon. We reached hospital @8:00am, registered, got the room and were waiting for doctor. The doctor "Sheela Chobey" never arrived at the hospital that day. All the doctors and nurse there were wondering what to do as nobody knew her case, and didn't have her file with them. Many doctors gathered at the room and were discussing what to do as my wife was having heavy pain. The baby was out by 9:12am. Sheela never came to see my wife that day or even next day. On 3rd day, she passed by next to my wife, ignored - no eye contact, and moved away!!! She didn't have a little courtesy to say "Hi" or "Hello" or "How are you doing". I don't see the option "Worst" here so have to say "Poor - Fair". Another day, during regular visit, my wife was in pain while she was in office. All other patients told my wife that you can go first since you are in pain. But, the doctor at reception didn't allow my wife to go first. They didn't care her pain. When my wife said that all other patients are ok, she was taken in...
1.0 Rating
March 1st, 2011
Worst doctor visit of my life!
She was extremely rude and inconsiderate. It was my very first visit to see her and she didn't even introduce herself or acknowledge me. She spent most of the time narrating her comments to her assistant and not directing her comments to me. She performed the exam without talking to me or telling me what she was doing. I felt completely violated. After going through all of that, she was unable to help me with my problem. I left the office in tears and I'm not usually an emotional person.
1.0 Rating
June 17th, 2010
Horrible Bedside Manner