Rate Now
Share Your Experience
Have you seen Dr. Sheldon Klausner?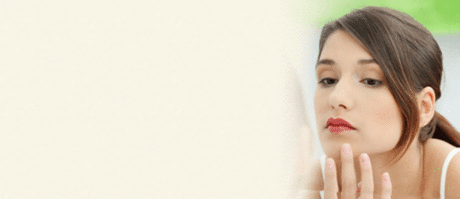 Acne
Get the important facts about acne, including the different types and what causes it.
16 Ratings with 12 Comments
5.0 Rating
September 22nd, 2016
Successful Surgery
5.0 Rating
July 8th, 2015
BEST ENT IN TOWN!!!!!
1.0 Rating
September 18th, 2014
terrible experience
I had a very similar experience to the other commenters. I went to see Dr. Klausner for sinus issues and he became fixated on my "jaw clenching" habit. He was very rude, aggressive, and cagey. He ran many strange tests, which after I have read the other commenters, I now feel were unnecessary. I couldn't get a straight answer from him about his findings and my diagnosis. In fact, when I returned for a follow up visit after having a CT scan of my sinuses done as well as a thyroid scan (which he had zero interest in talking about even though the results showed abnormalities) he thrust the results into my lap told me to read them and that he would be back. After waiting for nearly an hour I asked the nurse how much longer it would be, and told her if it was going to be much longer i would have to feed the parking meter. At that the doctor came in and was ruder than ever, and when I began asking questions (because he was fixated on my "jaw clenching" and teaching me to "be nice to my jaw" and I was there for sinus issues) he became extremely rude! So rude in fact, that I did something I have never done, I rose out of my seat, said "I am done here." and left him mid-rude-sentence. A terrible experience. I would NOT recommend this doctor.
1.0 Rating
February 21st, 2013
Horrible experience
I have never written a bad review for a Dr. before. Dr. Klausner made an inappropriate sexual comment to me within 5 minutes of meeting me. I felt creepy about the way he touched me when he looked into my ears and nose. I wish I would have listened to my "gut" and bolted out of the exam room. I am embarassed that I stayed and tolerated his unacceptable behavior. He recommended tests that I didn't need and completely mis-diagnosed my condition until I told him what I thought it was (fluid behind my ear drums following a recent sinus infection). I started to cry as I was driving home from his office, because I realized that I had been "slimed', and especially because I stayed and tolerated his behavior (and paid for it, too). Absolutely the worst medical experience I have ever had.
1.0 Rating
June 29th, 2012
awful doctor
Bullied me, refused to listen, sprang tests on me without my permission or any explanation, sadistically swabbed my throat with anesthetic without warning me what would happen and ran out of the room, leaving me to cough and choke, unable to swallow. He spent the whole time trying to sell me on an expensive procedure. I got no answer to the question I'd come to ask, no benefit, and he charged my insurance almost $4,000!
2.3 Rating
September 28th, 2011
Very Uncomfortable Visit!
I was very uncomfortable when meeting Dr. Klausner. He was very aggressive in his tone where I did not feel it was an okay environment to ask questions. This is the first time I ever felt uneasy meeting with a specialist. I do believe he is a great doctor but really needs to work on listening to his patience and his bedside manners.
5.0 Rating
March 7th, 2011
My experience has been a bit different from others described here. Dr. Klausner actually tried to find alternatives to surgery, arguing with my other physicians about it and doing outside research into my particular condition. Far from forcing surgery on me, he tried to avoid it. I am now seeing him for a new problem and sure, he's a quirky guy, and definitely has his opinions, but I trust that I will be better off for his care.
1.0 Rating
October 7th, 2010
Criminal Practice
My first visit I went in to be looked at by an ENT and Dr Klausner proceded to use the scope to look in to my sinuses and throat. Upon which my insurance company received a bill for $1345. I was not asked if I approved this procedure or billing. I have insurance to cover medical expense howveer not for my insurance company or I to be taken advantage of. I called the office to discuss and dispute this procedure and they said they wouldnt do anything about it. I am filing a complaint about this doctor with my insurance company, bbb and any other sites I can get a hold of.I hope no other insurance companies or patients are taken advantage of like I have been.
1.0 Rating
May 27th, 2010
DO NOT SEE DR KLAUSNER
First off, this is the first review I have ever made about any doctor. I was referred to Dr. Klausner by my HMO insurance. Long story short, this was easily the worst experience I ever had with a medical issue. Instead of him trying to help me, he came up with every reason in the book on how my problems was not his. See another doctor if you have a choice.
1.0 Rating
April 22nd, 2010
Disturbing
Both appointments with Dr. Klausner have been nothing if not disturbing. I came in with specific issues which were the last thing that he addressed and only at my insistence that he actually address them. He was rude, condescending and his bedside manner leaves a LOT to be desired. He is a big fan of using his probes and an even bigger fan of not explaining what it is exactly that he is going to do with those probes. When asked he states "I do this every day" and my response was "I don't do this every day so if you could just walk me through it I'd appreciate it". Instead of explaining he told me I need to calm down, relax and let him do his job. Both appointments ended with me getting no answers to my initial questions. My second appointment left me so frustrated that I actually walked out with him trailing me down the hallway still talking at, not to, me. He has a vision for his patients that is general, not specific, to their individual needs. I will never go back to Dr. Klausner.
2.3 Rating
October 22nd, 2009
1.0 Rating
February 9th, 2009
Nearby Doctors

Dr. Sheldon Klausner is similar to the following 3 Doctors near Santa Monica, CA.