Rate Now
Share Your Experience
Have you seen Dr. Shelly Svoboda?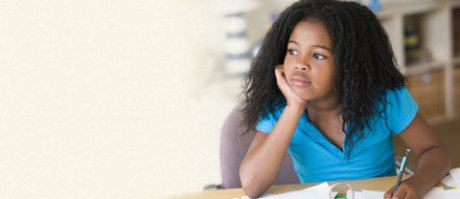 ADHD
Attention Deficit Hyperactivity Disorder (ADHD), including the different types and who gets them.
32 Ratings with 13 Comments
1.0 Rating
February 8th, 2017
Doctor refuses to help existing patient.
She is awful. Was seen by her two years ago after a huge run around with the corvallis hosiotal er deoartment. Diagnoised with acute transversal myitilis and she had him take a ton of medicine to help it. Yep years later the patient is in severe pain with back issues and she cursed to see him and kicked him off her appointment list stating The patient was a high risk . high risk of what we asked and no body knew. Wow!!!
1.0 Rating
November 30th, 2016
I went to Dr. Svoboda for a couple of years for dystonia symptoms. She once called and ambulance when I had an attack while giving blood. I told her to just call my husband. It was a 700 dollar bill and the ER released me no answers.She is a terrible diagnostician. When I was finally diagnosed by a rheumatoligist with an autoimmune disease and saw a significant improvement with my dystonia with medication, she told me it was a placebo effect and that my symptoms were psychogenic. She also was very short in the appointments and left me in tears on a couple of occastions. My rheumatoligist wants me to see a neurologist, but I refuse to go back to her or anyone in her office. These doctors are so overscheduled that they don't have the time to spend with their patients. They have no desire to do anything but push you through and take your money. Their compassion meters are also at zero. I also think Dr. Svoboda like many doctors go straight for the mental illness diagnosis. All I can say is yes I am upset and depressed, not because I am mentally ill, but because I don't feel good.
1.0 Rating
October 26th, 2016
Never again
1.0 Rating
July 20th, 2016
It's about time I write this...
I saw Dr. Svoboda in 2008 as a second opinion requested by my initial neurologist to rule out MS because of lesions found on my brain and multiple neurological symptoms. I have NEVER felt so "trapped or misunderstood" in my life as I did with this doctor. She was the coldest, non-sensitive doctor I have ever come across. She could not find anything specifically wrong with me, so she chalked everything up to anxiety and depression and said I needed to see a psychiatrist. When I tried to ask a question after she gave that final diagnosis, she kept putting her hands up and stopping me from speaking (multiple times). Of course because of this, I was crying (which did not help my cause - I looked depressed). I FELT TRAPPED - that's the only way I can describe it. She also had multiple inappropriate comments. When I asked her if there were exercises or stretches I could learn to help my symptoms she said this, "And if you were to exercise any more and become any more beautiful, we would have to have you removed from this planet." STRANGE AND INAPPROPRIATE COMMENT!! When my horrible visit was over she was looking up her schedule on the computer and said this, "Thank God that patient did not show up, I will need to send her a thank you note. Now I'm not as far behind as I thought I was." She then said, "Boy, I have a doozie of a schedule today! And you think you have problems!" INAPPROPRIATE! Especially when she knows she has clearly upset me during the visit. The only reason I am revisiting this horrible visit in my journal from 2008, and in my mind, and writing this review now, 8 years later, is because I have just been diagnosed with disc disease which has been causing multiple neurological symptoms. I never talked about pain again to a doctor until two weeks ago because of this horrible doctor visit. My doctor ordered two MRI's of my spine and now referring me to a spinal specialist. I also had a positive Lyme's test which required physical therapy for pain and limited movement of arms in 2013. I need to free this woman from my mind!!!
1.0 Rating
October 29th, 2015
Terrible appointment. She acted as if we were wasting her time, completely discounted me and my health concerns. Will never go to her again and will discourage others from seeing her. The only positive about the day was the staff.
1.0 Rating
February 14th, 2015
Unprofessional
She takes days off after having appointments booked which means I have to wait three more months to get in, just because she decided she doesn't want to work next Thursday.
1.0 Rating
November 20th, 2014
Treated like cattle
5.0 Rating
September 29th, 2014
Nerve conductive
1.0 Rating
May 6th, 2014
Waste of time
I'm writing this review for my wife. My wife has been seeing this doctor for 2 years. I work out of the state for weeks and only home for a weekend. My wife raises our 2 children and works part time. She gets head aches everyday and I do mean everyday. The doctor doesn't prescribe anything for the head aches and tells my wife she can not take tylonal because they are triggering the head aches... Instead she gives her crap that makes her extremely tired or really fuzzy. My wife has trouble completing a sentence a lot of the times. If my wife gets a head ache all the good doctor says is to deal with it.. Thank you for being no help!!! I just love coming home to a wife in pain or half asleep.. Do yourself a favor and make the trip to Salem or Portland. My wife has wasted 2 years on this doctor and the only thing it's doing is putting a huge strain on our relationship
2.3 Rating
February 11th, 2014
The Ice Maiden
5.0 Rating
September 12th, 2011
Now practicing in Corvallis, Or
1.0 Rating
May 28th, 2011
Nearby Doctors

Dr. Shelly Svoboda is similar to the following 3 Doctors near Corvallis, OR.