Rate Now
Share Your Experience
Have you seen Dr. Sherri Hansen?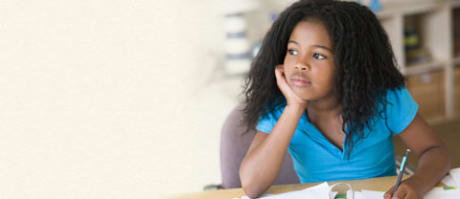 ADHD
Attention Deficit Hyperactivity Disorder (ADHD), including the different types and who gets them.
18 Ratings with 9 Comments
5.0 Rating
April 22nd, 2015
A Growing Relationship
Since Dr, Hansen knows me after a couple of years she knows my weaknesses and how to deal with them. I appreciated it when she said that I need to work on my mental health and that nobody else is going to do it. We are growing together. She said that activities like swimming, and water aerobics are necessary and not a luxury. She is also helping me take care of myself and not have my 84 year mother the only world that I am in. The both of us agreed that I need to do things for me...I am satisfied with her medical knowledge. But now we are working on other things. This is in her biography and I now attend an Episcopal Church. I am relaxed with her. Dr. Hansen, my therapist and I work as a team. I just talked to my therapist and she helped me put into practice what Dr. Hansen said.
1.0 Rating
January 8th, 2015
I had my initial evaluation with her and we didn't even talk about my medication. In addition, I saw her many years ago and she accused me of canceling and not showing up for our appointments. I pulled my information to say that she was incorrect. Very disrespectful. I am only going to see her one more time while I am waiting to see a new doctor.
1.0 Rating
May 22nd, 2014
Horrified!
Today, was my first visit with her, I needed a general medication and have been doing this for a while, so already had in my mind the dosage i need and exact medication that i have found helpful in the past. I am very sensitive to medicine, so i mainly use natural supplements to address concerns. Natural has been sooo great for me because they don't have side effects, and it is straight forward. Sherri tried giving me way to high of a dose, and I told her I would never take that much of a medication, and do not NEED that much. Sherri was extremely distracted during the whole appointment, she was watching the clock I could tell and I had a 1 hr, apt. I was annoyed that i had to repeat details so much to her, she asked the same question multiple times. What really made it the WORST experience i have ever had, was when she answered a call from her REALTOR DURING our session. I was amazed by how rude that was! she stepped out for 10 min and was talking to them.. I told her when she got back in the room how rude that was, she then seemed to care a tad more. I am disgusted by how she acted, and all I got from her was a prescription, I am thankful I wasn't in a desperate situation emotionally or I would have walked out of there feeling much worse than I already did.... I called later and spoke to a man and filed a complaint. I pay very good money for my health ins. and will not tolerate being treated like that! I explained that they would either make it right or I will find a different office, I will never go back to her again. It is sad that she can still be an employee there. On second hand, this ISNT what service should be like there or anywhere, so my advice: don't give up, just make sure you find a good one, and NEVER go to her.
1.0 Rating
May 13th, 2014
I saw Sherri several times but only continued with her after my initial visit because she was prescribing my antidepressant. I think she probably is a very nice person but doesn't make a very good psychiatrist. The only way she helped me was her ability to write a prescription. Unfortunately, our communication revolved more about the weather than anything of real substance.
1.0 Rating
April 12th, 2013
communication problems
3.7 Rating
July 17th, 2012
good doc
5.0 Rating
July 5th, 2012
1.0 Rating
February 22nd, 2012
Switched Out of Network Without notification
1.0 Rating
January 22nd, 2012
Competent but cold
Dr. Hansen treats my symptoms, but she does not treat me as a person. When I called her in the middle of the night while having a panic attack, she seemed annoyed that I couldn't have anticipated the panic attack and contacted her during normal business hours. Although she prescribed me the appropriate medicine, our conversation left me feeling even more distraught than before I called.
4.0 Rating
May 10th, 2017
5.0 Rating
January 19th, 2017