Rate Now
Share Your Experience
Have you seen Dr. Shiraz Patel?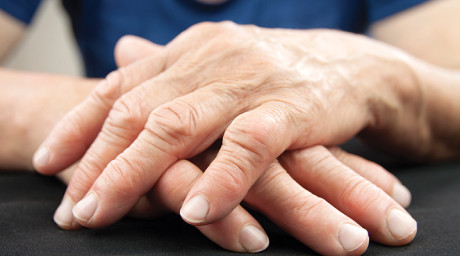 Osteoarthritis
Get the facts about osteoarthritis, including the symptoms and doctors who treat it.
Quality Rating
Highly Satisfied
64 Ratings with 15 Comments
5.0 Rating
July 12th, 2017
5.0 Rating
April 11th, 2017
Long time patient
I have had my share of knee problems and Dr. Patel was just the right Dr. for my problems. You can trust him implicitly! He is a highly skilled Dr. and goes above and beyond to do the right thing - always. He is kind, knowledgeable and thorough. You can trust his experience. He is a man of his word and a wonderful human being in every way. So glad he is my doctor!
5.0 Rating
April 11th, 2017
Highly skilled, fellowship trained surgeon
Dr. Patel has operated on my knees 3 times. Two total replacements and 1 repair after I fell and cracked the bone. He is a fabulous human being who does the best possible for his patients. He has a gentle demeanor and is so kind and thoughtful. My husband and I have come to love him and his family as "friends" and our lives have been enriched by knowing such a fine man, Dr., and family. We have even followed him from MN to KY to have work done - and I'm in the same position now. I trust his wisdom and expertise 110%! The world needs more wonderful men (and Dr's such as he)!!!
5.0 Rating
June 19th, 2015
5.0 Rating
February 20th, 2014
Hip Pinned
5.0 Rating
May 31st, 2012
Mrs. H. Rimarcik
5.0 Rating
April 6th, 2012
amazing doctor
5.0 Rating
August 14th, 2011
Excellent doctor, excellent results
Dr. Patel is an excellent surgeon! He is very intelligent and on-point with his diagnosing. It's obvious, that he enjoys what he is doing each day. What a great asset to Paducah, KY!
5.0 Rating
April 2nd, 2011
Primo !!!!! THE BEST !!!!
I Had bilateral knee replacements not done by D Patel. I waited too long and had worn grooves in the bottom bones. It took longer to do 1 knee than it usually does to replace 2. My patella tendon was stapled down. It came loose and the tendon got infected. Two surgeries later the Dr suggested I see Dr Patel "I don't know why it won't heal, but if anybody can figure it out Dr Patel will" and he did!!! Working in conjunction with Dr Logsdon at the wound center thru surgery, wound pump, and skin graph they saved my leg!! It was a 95 mile ride that was definitely worth it. I will take the same ride when ever I need an orthopedic. Not only is Dr Patel awesome but so aren't the other Dr's in his office as well as the rest of the staff.
5.0 Rating
November 22nd, 2010
Ten weeks....back in action!
My wife and I are very impressed with Dr. Patel. Our son broke his Humorus bone while catching for the local Jr. High School. The injury was rather severe, a spiral fracture of the mid shaft. During our office visit with Dr. Patel the next day, he reviewed the x-rays and proceeded to tell us what the text-book treatment for this type of break is. A hanging cast that eventually pulls the bone back into place. He also gave us a couple of other options of alternative treatments. He stated at the time that he wanted to consult with four other Doctors around the Country that he respected in this field. Three of the Doctors told him to put it in a hanging cast, the fourth told him to go ahead and fix it through surgery. Dr. Patel called us at home three hours after our office visit and told us what treatment he would suggest. He suggested surgically setting the bone and attaching a plate to stabalize the arm. Dr. Patel performed the surgery the next afternoon. The bone in my sons arm is perfectly straight, which it would not have been in a hanging cast in all likelyhood, and just ten weeks after the surgery he is playing basketball for the Jr. High. We are not only impressed with the quality of the surgery and his interaction with us and our son, but also that he took to the time to consult with other experts in the field.
5.0 Rating
June 25th, 2010
Knee Replacement
Dr. Patel did a full knee replacement for my mother. I was so impressed with him. Never have a met a dr. that gives you the time to talk and answer your questions like he does. Her surgical experience was a positive experience. She will be getting her second knee done soon! I never though she would have agreed to that. I highly recommend Dr. Patel.
5.0 Rating
June 8th, 2010
Best Orthopedist in town!!!!