Rate Now
Share Your Experience
Have you seen Dr. Shirin Desilva?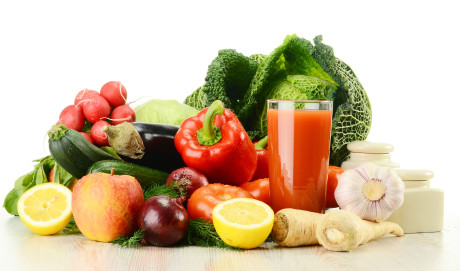 Type 2 Diabetes
Type 2 diabetes is a chronic disease in which your body is unable to maintain a normal blood sugar (glucose) level.
17 Ratings with 10 Comments
1.0 Rating
June 30th, 2017
SME for Camp Lejeune Claim
Nothing more than cut & paste. in my opinion she is not quailified as an SME (subject medical expert). This Dr has never seen me. I would hope that the VA will review before making a decision on my claim
1.0 Rating
February 19th, 2017
Medical opinion on Camp LeJeune toxic water claim
Dr. Shirin Desilva reviewed my claim for prostate cancer while at Camp LeJeune from 1976 to 1979. I never had an exam, and her opinion is based on my claims file. She used old medical references and and everything that she stated is incorrect. So easy to dispute her inaccuracy. It was documented that smoking contributed to a 48 year old with no family history of prostate cancer. Do your research! Smoking is not a contributor to it. She is dealing with the suffering of every Marine that served our country and I am appalled that the VA is allowing her to review our claims! Her medical opinion is ridiculous, and goes to extremes to find a negative conclusion. I just hope the VA researches the real finding more thoroughly then her, as the final decision hasn't been determined. She doesn't belong in the medical field. The VA better find real experts for opinions!!
1.0 Rating
October 9th, 2016
Beware Shirin R. DeSIlva - FAKE/SHILL
This idiot now claims to be a "SUBJECT MATTER EXPERT" for deciding VA claims from over 40 years ago regarding those of us poisoned while doing our duty for our county at Marine Corps Base Camp Lejeune. She has no credentials to perform this duty and was previously only a "Wellness" provider of some sort. I urge you all to look at any notes this idiot entered about you using My Healthvet. She is not even remotely close to understanding the complexities. Immediately file a Statement in Support of Claim citing her ineptness and a demand to have ANY AND ALL words she entered about you removed and disavowed. This moron should be fired and jailed for her contemptuous actions.
5.0 Rating
April 26th, 2016
Great!
1.0 Rating
July 10th, 2014
She Shouldn't Be Allowed to Practice Medicine
The VA has hired her to be their "expert!" If she was a man, I would have probably punched her in the face. Her exam was physically and verbally abusive, and her god syndrome was very obvious. Thank you US Government for kicking veterans in the groin when we seek help with the injuries we received! I have lost all faith in the VA! Civilians beware, I have never, ever been compelled to write a review before, but I think it is my duty to warn you. My lowest option was a one star, so don't be mislead. She was so bad, I wouldn't let her euthanize a five cent goldfish!
1.0 Rating
September 18th, 2012
She and her identical twin are evil
She is despicable, hateful, and rude. Both she and her identical twin sister should have their medical licenses revoked. She performed a review of an earlier diagnosis, which was done by her twin sister. After second review by a doctor not related to either of these two idiots, it was found that they were both wrong, and one covered for the other. Stay away from this creature. You'd be better off seeing a Veterinarian.
1.0 Rating
July 3rd, 2012
TERRIBLE "doctor"
My husband was in her office with DVT - virtually totally unable to walk -- and she said it was carple tunnel -- ?? we went to the ER in springfield, mo and he was hospitalized for over 2 weeks with pulmonary embolisms - and the DVT in his right leg -- he is a walking miracle -- she mis-diagnosed a classic case with ALL of the symptoms -- and never treated or referred him to an emergency situation. AVOID her!!
1.0 Rating
May 27th, 2010
Should Not Practice Medicine
1.0 Rating
May 23rd, 2016
Nearby Doctors

Dr. Shirin Desilva is similar to the following 3 Doctors near Fayetteville, AR.